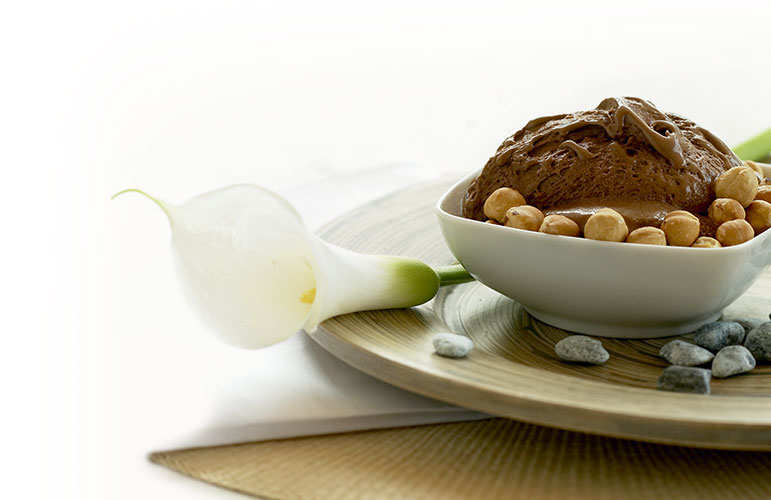 Our commitment
At RivaReno, we are committed to high-quality gelato. Our secret? It's in the details.
Our gelato is always super-fresh, made every morning and as required throughout the day.
Our gelato is made on site at every store in an attached gelato production lab.
We do not use hydrogenated oils, artificial colorings, monoglycerides, diglycerides, or other chemicals.
In the US, we make our gelato with American milk and cream.
With us, you're getting the real stuff: we only use real fruit, not concentrates or artificial flavorings.
Our gelato labs use only the finest ingredients, sourced locally, from Italy and around the world.
All of our sorbets and granite have a fruit content up to 65%.
We never cut corners or skimp on pricy ingredients to reduce costs.
Did you know that the flavor of gelato intensifies at warmer temperatures? We let our gelato's flavor shine by serving it at a relatively high temperature: 16 degrees Fahrenheit (-9 degrees Celsius). This means your palate is not numbed by the cold, allowing you to fully taste all the ingredients.
Never watery or icy! Our gelato always has a velvety, silky texture and a taste that is so intense, it is immediately recognizable—even with your eyes closed!
Quality and excellence that few producers can match