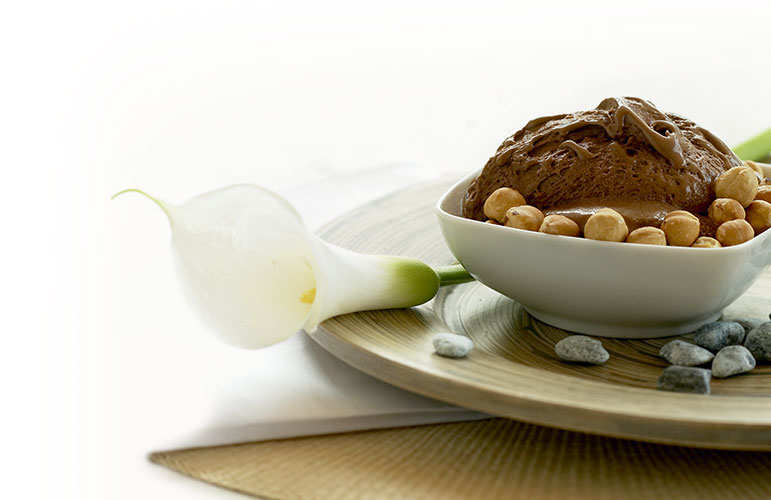 Our commitment
To make sure our customers have the highest quality gelato, the Italian gelato lab RivaReno takes care of its products in every detail. Discover the 10 golden rules we follow to obtain the best gelato ever.
Always very fresh. Gelato made fresh daily and, if the need arises, remade many times during the day.
Made on premises. We produce our gelato in the gelato production lab attached to our gelato shops.
Natural gelato. In our gelato made fresh daily you will never find any preservatives, anti-oxidants, hydrogenated fats, artificial colorants, mono and diglycerids and the likes of propylene glycol, propanediol etc.
Special Alpine milk. Only Alpine milk from the Cuneo highlands is used in the Italian gelato tradition.
Only real fruit. In our gelato made fresh daily fruit flavours will make you rediscover all the taste of real fruit.
Our fruit flavours are made of real fruit. We never use fruit concentrates, artificial fruit flavouring and any chemical substances.

Choice ingredients. In our gelato production lab we use only the finest and highest quality ingredients sourced by us in Italy and the world.
Quality
without compromises
Quality without cutting corners. Gelato made fresh daily with choice ingredients: we never skimp on the dosage of pricy ingredients in order to cut costs.
Kind to the palate. From our gelato production lab come only products served at a slightly higher temperature than the average, so that your palate will not be shocked by the cold.
Abundance of fruit. RivaReno, in its Italian gelato lab, prepares sorbets and slushes with a fruit content ranging from 55% to 70%.
Intense and velvety. Our gelato is prepared every day and its taste is always recognizable, even with your eyes closed.
Only few producers can boast the same high quality and healthiness of RivaReno