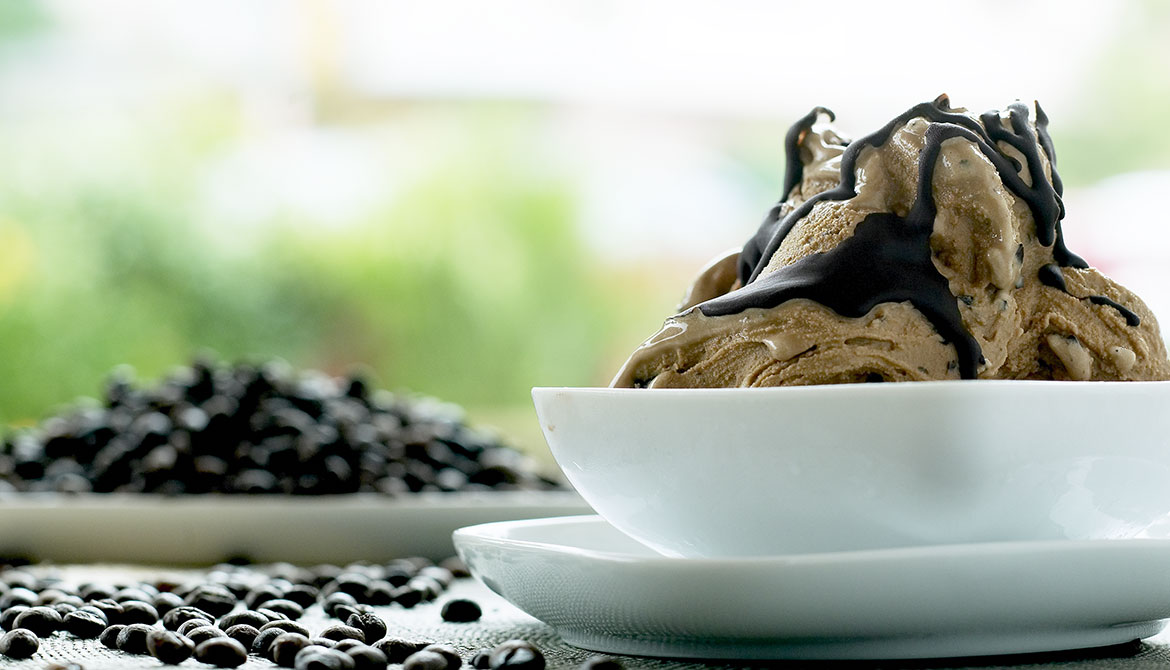 Who are we?
RivaReno was founded in 2004 by four friends (a car industry manager, a BBC reporter, a lawyer, and a gelato-maker) with a shared passion: to make the best gelato possible, period. Working together, these four friends gave RivaReno their all, building the company from the ground up into an established brand. Their winning business formula quickly caught the attention of other entrepreneurs, who decided to invest in RivaReno and helped it grow into an international success.
Join Us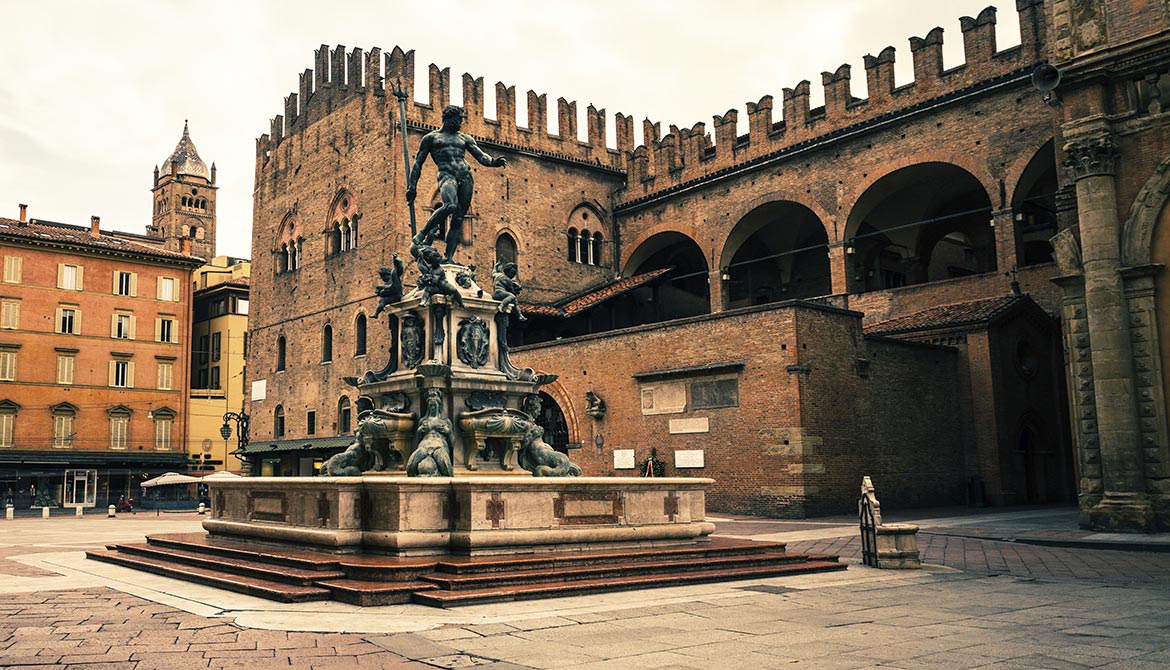 Where are our roots?
It all started in Bologna, the capital city of Italy's Emilia-Romagna region. Bologna, which sits on the banks of the Reno river, is known for its unmatched beauty and fine cuisine. It was in Bologna that our partner, Leonardo Ragazzi, learned the art of fine gelato; the classic flavors of the region still figure heavily in our gelato today. Our name, RivaReno, which means "shores of the Reno river", pays homage to our roots in Bologna's storied culinary traditions.
RivaReno Store Locations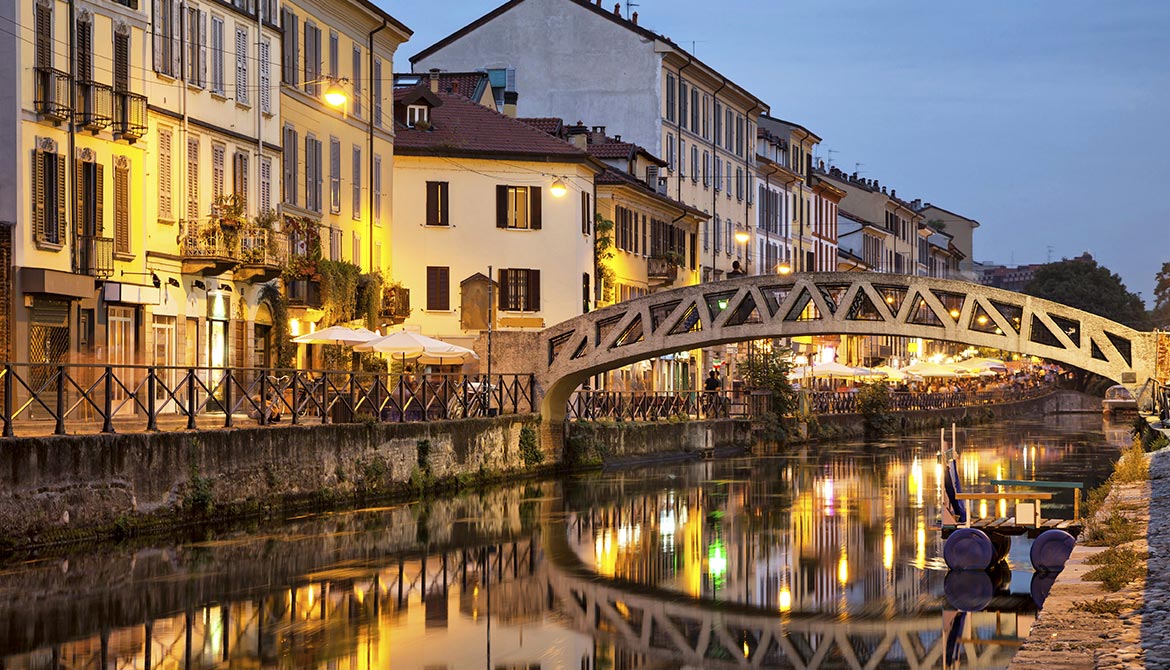 The first store
We opened our first store on Via Col di Lana in Milan's hip Navigli district in 2005. Though we've grown a lot since then, we still develop most of our flavors in the original gelato production laboratory at the Col di Lana location.
Check out our Milan locations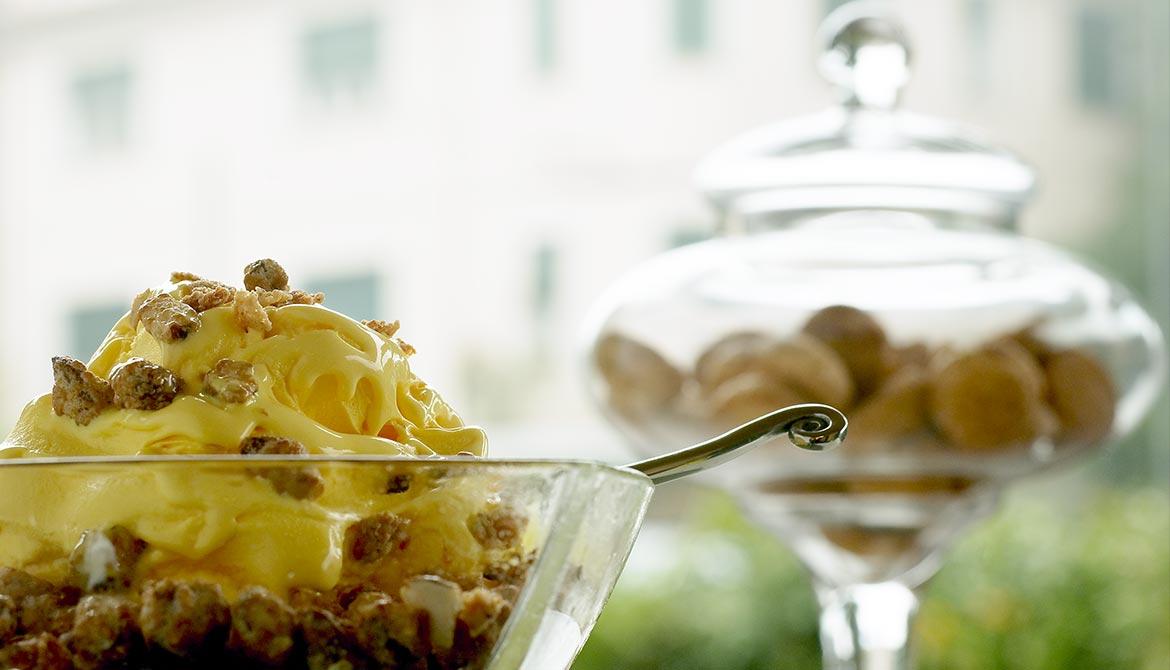 A unique product
Our gelato always stands out from the rest. In recognition of our products' uncompromising quality, RivaReno has received awards and praise from food critics and connoisseurs. Only two years after we opened our first store, we received the "Miglior Gelateria d'Italia" (best gelato shop in Italy) prize from Golosaria, an association that promotes culinary excellency.
Equally important is the praise we've gotten from you, our customers! Thank you for helping us earn numerous Certificates of Excellence on TripAdvisor and for all the stellar Yelp and Google reviews. Keep it up!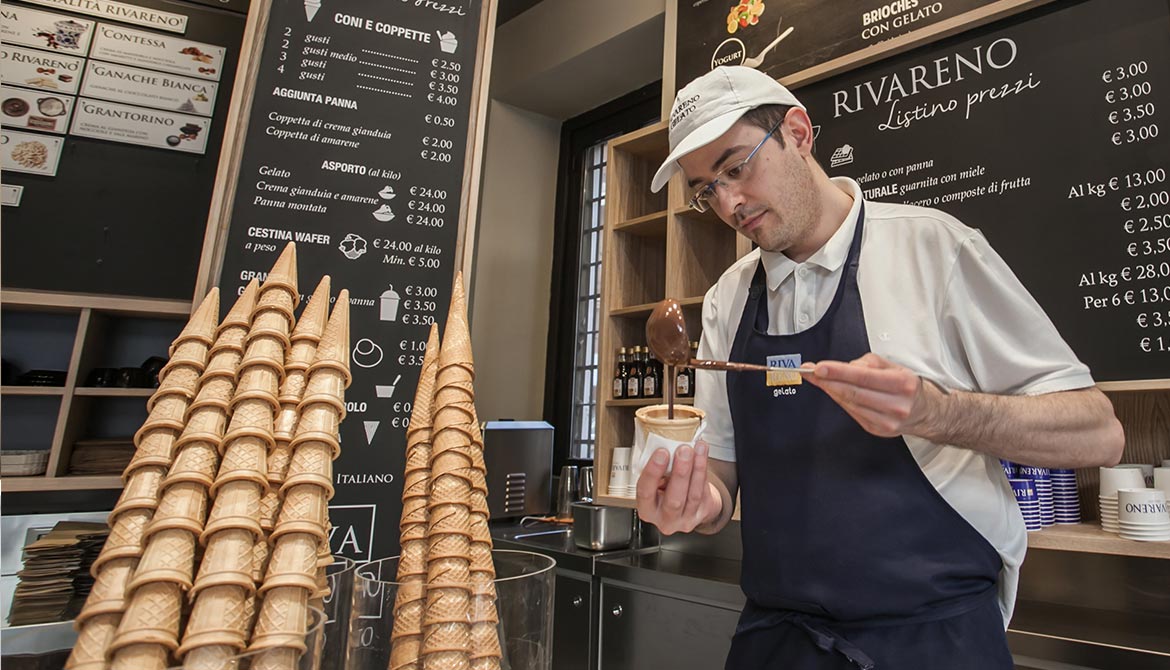 Franchising opportunities
RivaReno is growing and we want you to join us!
In Italy and around the world, our franchisees share our passion for the brand's core values. If you have a passion for high-quality gelato and a taste for business, consider joining the RivaReno family as a franchisee. To learn more about launching your own independent business under our brand, contact us about franchising opportunities.