RivaReno Specialties
Our specialty flavors are exclusively available at RivaReno stores. We developed these sophisticated flavor combinations with skillful use of high-quality, thoughtfully selected ingredients that are both traditional and exotic. RivaReno's specialty flavors are driven by our creativity and curiosity for experimentation with food traditions from around the world.
Granite
Sorbets
Strawberry fields
A luscious blend of strawberries and delicious mascarpone that will make you sing "forever!"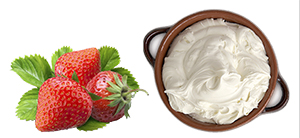 Alice
One of our most popular flavors, Alice combines mascarpone with dash of fine Marsala Vergine Soleras dessert wine. Delicious on its own or topped with our signature Gianduia chocolate hazelnut sauce.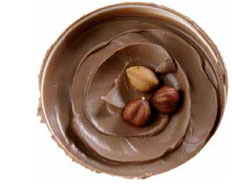 Menta stracciata
A creamy base delicately flavored with peppermint, complemented by rich dark chocolate shavings.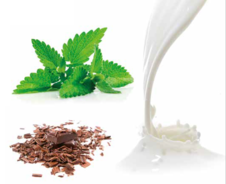 Contessa
A unique mixture of Sicilian almond butter, hazelnut butter, and amaretti cookies, with added crunch from caramelized almonds.
Cremino RivaReno
Cremino RivaReno, our most popular flavor, brings the taste and texture of Italy's famed "cremini", a layered chocolate confection, to gelato. Extremely velvety on the palate, this flavor is made with white chocolate, hazelnut butter, and cream, which are layered with our exclusive Gianduia chocolate hazelnut sauce.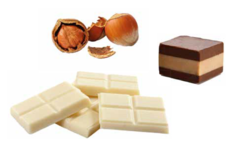 Amarenata croccante
Fior di Panna (Cream of Milk) gelato with tender bitter cherries, caramelized hazelnuts, and almondy chewiness from amaretti cookie chunks.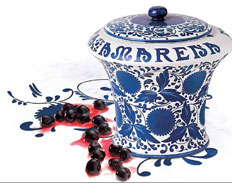 Caramello croccante
Rich salted caramel paired with crunchy roasted hazelnuts.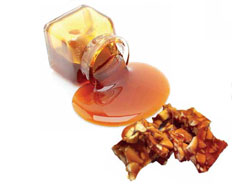 Ganache fondente
A velvety flavor made by mixing fresh cream and melted dark chocolate, reproducing the taste and texture of the most luxurious French chocolate ganache.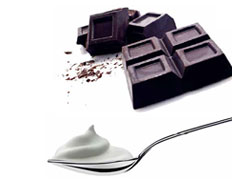 Cremino Dark
Our take on a classic Italian confection, this flavor imitates layered chocolate pralines called "cremini". Cremino Dark is made with melted dark chocolate, rich cream, and hazelnut butter with a swirl of pistachio sauce.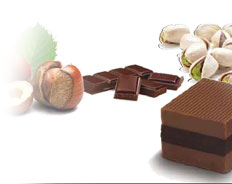 Crema fiorentina
Our interpretation of Crema Fiorentina, or Florentine custard, is a rich harmony of cream, eggs, honey, and extract of orange and lemon peel. Crema Fiorentina has a storied history in Florence—the recipe was allegedly created by the Renaissance architect Bernardo Buontalenti to celebrate the completion of the Forte di Belvedere, one of the city's storied landmarks.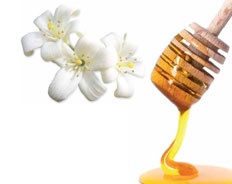 Zenzero
The warmly spicy flavor of fresh ginger complemented by candied ginger cubes.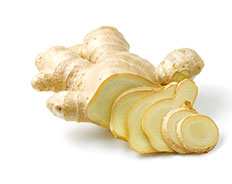 Gran Torino
We developed Gran Torino to celebrate the 150th anniversary of Italy's reunification. Our recipe mixes the flavors of dark chocolate and hazelnuts from Piedmont with a sprinkle of salt, to evoke regional cuisine from both the north and south of Italy.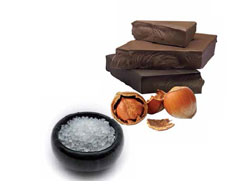 Sorbetto al Pistacchio
Our vegan, dairy-free pistachio sorbet skips the milk but keeps the intense, nutty flavor of freshly roasted pistachios.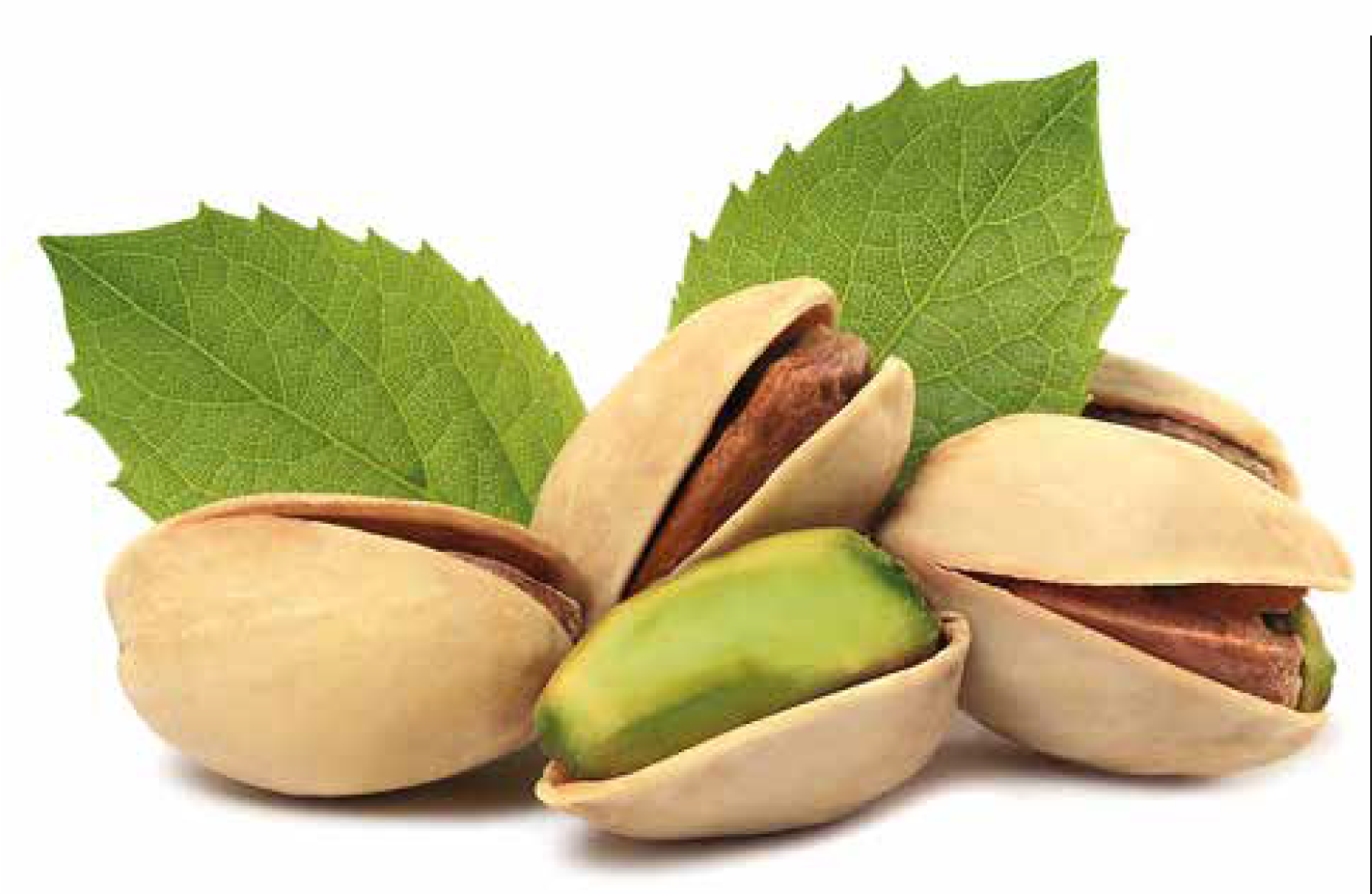 Leonardo
In an innovative take on a classic Mediterranean ingredient, Leonardo pairs pine nut butter with the crunch of whole, toasted pine nuts.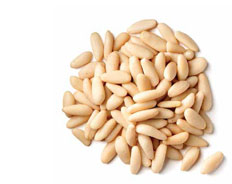 Crema mediterranea
Our delicious version of a classic custard dessert from Malaga, Spain. We accent the silky custard base with plump, sweet raisins and Zibibbo Sicilian dessert wine.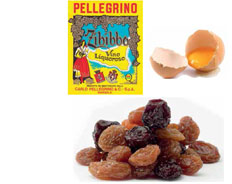 Mango heera
A summer specialty, our light Mango Heera flavor brings together fresh yogurt and Indian Kesar mangoes to create a gelato that is flavorfully reminiscent of a refreshing mango lassi.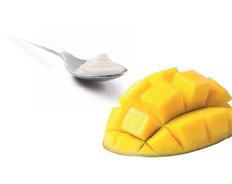 Morena
Our updated take on this long-beloved pairing features a decadent Fior di Panna (Cream of Milk) base filled with soft, whole bitter cherries and cherry syrup.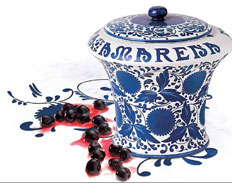 New York New York
A delicious combination of crunchy caramelized pecans and warm notes of Canadian maple syrup. The founders christened this flavor "New York New York" after coming up with the idea for the recipe after eating pecan pie on a vacation in New York.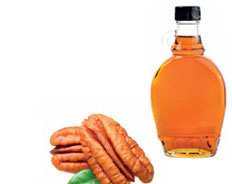 Cioccolato all'arancia
Cioccolato all'Arancia, a time-honored favorite, gets an update with bright, citrusy orange paste, candied orange, and a dash of Grand Marnier orange liquor.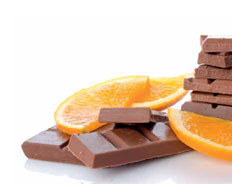 Torta modenese
An Italian favorite that echoes a traditional dessert from the city of Modena, this flavor melds chocolate and zabaione cream with chunks of fresh-baked Torta Nera, a delectable tart made with chocolate and walnuts.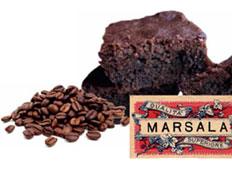 Ricotta e fichi
A decadent combination of two classic Mediterranean flavors, Ricotta e Fichi is made by blending sheep ricotta and oven-caramelized figs.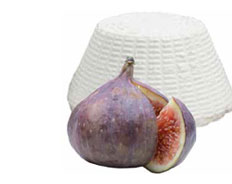 San Luca
For lovers of white chocolate! San Luca is a heavenly harmony of lusciously smooth, melted white chocolate and crunchy crisped rice.
Sweet Alabama
A beloved favorite, sweet Alabama is our take on an already perfect pairing: rich chocolate and smooth American peanut butter.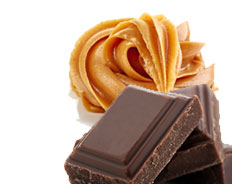 Zafferano al sesamo
An unusual fusion of saffron's earthy flavor and the warm nuttiness of caramelized sesame seeds.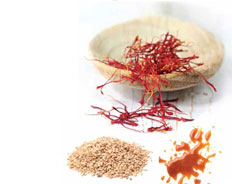 Tiramisù
The much-loved dessert in gelato form, Tiramisu layers rich mascarpone gelato with light, espresso-soaked sponge cake.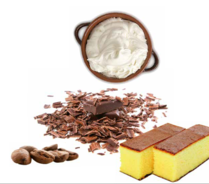 Cioccolato al rhum
Satisfyingly spicy rum, flavorful cocoa, and dark chocolate chips recall the flavors of "cuneesi al rhum", a traditional rum confection from the city of Cuneo in Piedmont.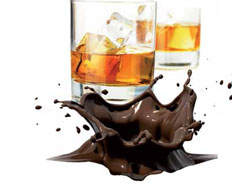 Requests and suggestions
Do you have an idea for a new flavor? We want to hear from you! Write us a message.