Traditional cream flavours
The Italian gelato producer RivaReno masterfully reinterprets the best recipes of the Italian  gelato  tradition. Here you can find many different flavors of gelato made freshly that day, which contain milk and cream from the highlands in Cuneo, Piedmont. High quality ingredients combined with traditional Italian recipes, give the RivaReno's classic cream flavors a velvety texture and a rich taste, further enhanced by the use of cane sugar.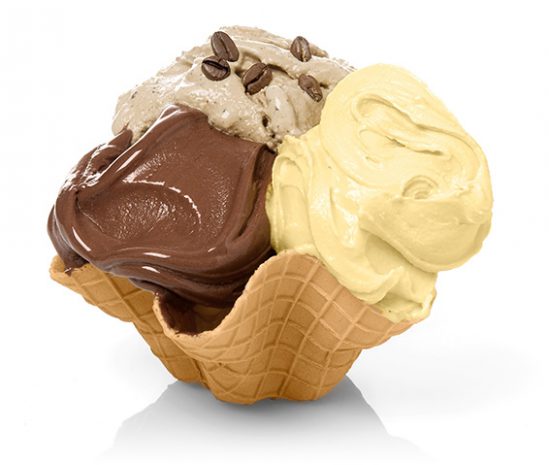 Fruit flavours
Other Rivareno Products
Coffee
A classic flavour, reinterpreted by the Italian gelato lab RivaReno using a blend of pure Arabic coffee with dark chocolate chips: it is like drinking an excellent coffee sprinkled with a whirl of a delicious praline.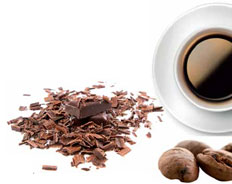 Cassata
The Italian gelato lab RivaReno uses only Sicilian sheep ricotta, candied oranges and citrons and a few drops of Strega liquor to make this traditional Sicilian gelato flavour.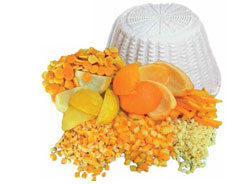 Dark chocolate
A flavour prepared with the best African cocoas (Zaire and Ivory Coast), toasted and produced in the Netherlands.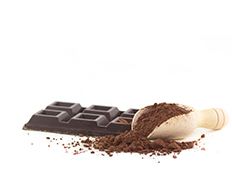 Extra-dark chocolate
Made only with the chocolate from Madagascar. We have created it for extra-noir lovers in our Italian gelato lab RivaReno. It leaves a pleasing smoky aftertaste in the mouth.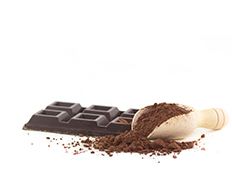 Custard cream
The Italian gelato lab RivaReno rediscovers the typical flavour of custard cream and combines it with a light Bourbon vanilla flavour, to make you discover the ancient taste of tradition.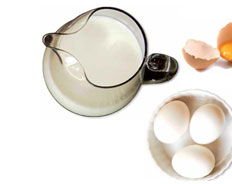 Coconut
Let your summer be filled with exotic flavours! Produced during the warmest months, the coconut milk and coconut chips from Sri Lanka make sure this gelato made fresh daily will quench your thirst during the warm summer days.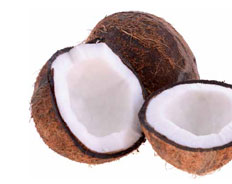 Cream of milk
Details make the difference: that's why we add the alpine milk and cream rich taste with a slight note of vanilla Bourbon from Madagascar, one of the finest in the world. Savour its delicate but persistent flavor!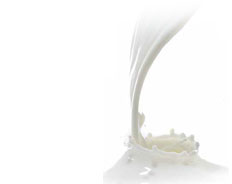 Gianduia (chocolate hazelnut).
We use the best hazelnuts from elevated farmlands. Here, thanks to their long exposure to the sun, hazelnuts offer an intense and prolonged aromatic note. Chocolate meets the intense flavour of hazelnuts to create one of our signature flavours: be seduced by the long-lasting taste of Gianduiotto and the special texture of our gelato made fresh daily.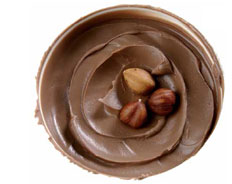 Liquorice
At our Italian gelato lab RivaReno, we want to offer our customers only the best. For this reason we use only liquorice from Abruzzi, the Italian region known for its ancient tradition in liquorice cultivation. This is a very refreshing flavour that goes well with every fruit flavour.
Marron glacé
Produced in autumn/winter, this gelato flavor is aimed at those who appreciate the unique and unmistakable Piedmontese marron glacé's taste, which RivaReno skillfully mixes with chestnut cream from Agrimontana, a historical Cuneo-based company, leader in candied fruits production.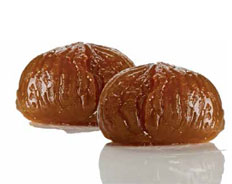 Hazelnut
A classic flavour prepared in the gelato production lab RivaReno with 100% Italian products. We use only the best Piedmontese hazelnuts, namely the "Tonde Gentili Trilobate", from farms on hill tops, where the sun shines for longer hours. There, thanks to the long exposure to the sun light, the hazelnuts obtain an intense and long lasting aromatic flavour.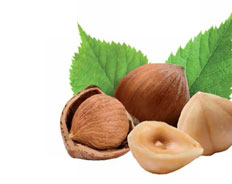 Pistachio
Our pistachio gelato made fresh daily is unique thanks to its intense flavour. The quality and taste of pistachios typically varies from harvest to harvest. To ensure always a rich and constant taste, RivaReno uses an exclusive blend made with the best pistachios. Depending on the year, they can come from Sicily, Iran, Greece, Syria or Turkey.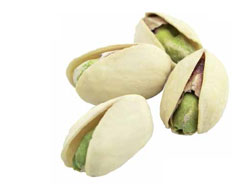 Dark chocolate sorbet
RivaReno produces this sorbet without using milk or its derivatives. Suitable for vegans, this delicious, bittersweet sorbet tastes just like a refreshing dark chocolate bar.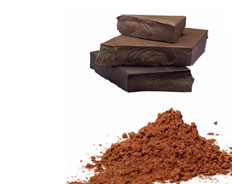 Stracciatella (chocolate chip gelato)
A classic flavour, always delicious and amazing. Gelato made fresh daily with alpine whole milk, fresh cream, a bit of Bourbon vanilla and a sprinkle of dark chocolate chips.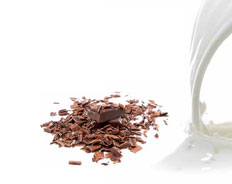 Nougat
The Italian gelato lab RivaReno prepares this typical Italian dessert using a selection of Piedmont's nougats, mainly the ones with hazelnuts.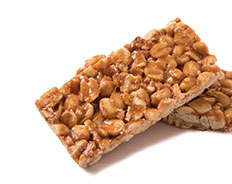 Bourbon vanilla
Vanilla species are varied. The lovers of this spice will discern the best Bourbon Vanilla from Madagascar in this gelato made fresh daily.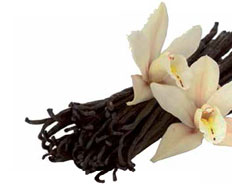 Yogurt
This light and healthy summer speciality is the perfect match with seasonal fresh fruit, which our fresh made ice cream makes even more unique.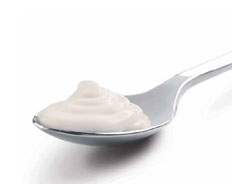 Zabaglione
If you want to rediscover all the typical flavours of Italy's best sweet traditions, the gelato production lab RivaReno offers a flavour with the predominant taste of the egg yolk, with the best Marsala Vergine Soleras wine produced by Cantine Pellegrino, a historic Sicilian company, famous for the production of the finest dessert wine.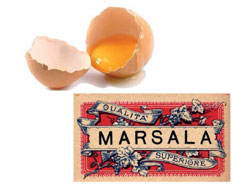 Requests and suggestions
Have you got any new or special flavours to recommend to your favourite gelato shop?Leave a message!