Foreign Desserts Appreciated in Italy: the Brownie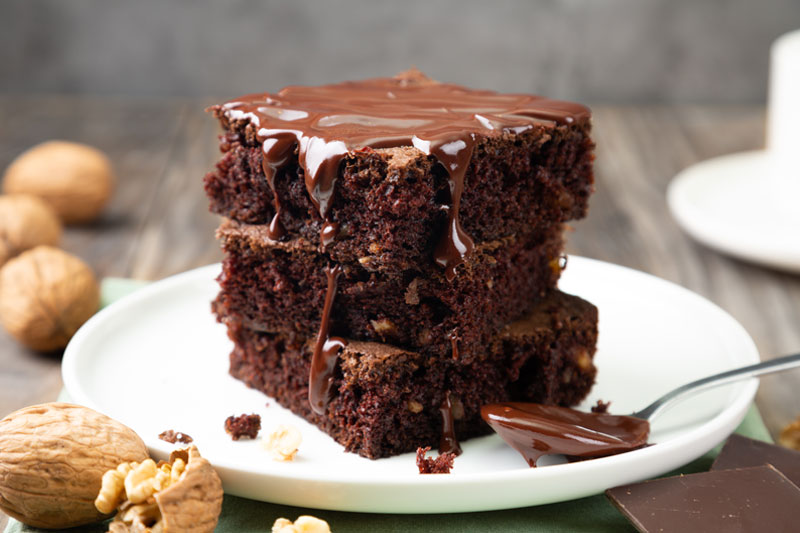 When it comes to deliciousness it is really true that the whole world is a country and, even in Italy, where the pastry is really an art, there are many foreign desserts particularly loved.
Delicious desserts in the spoon, creamy cakes or small delights to be enjoyed as a snack at any time of the day: we discover together the international goodness that have braces in the "heart" of us Italians!
The most good international desserts
Among the foreign desserts there are some widespread and loved by so much time to have become real and great classics of our tradition.
This is the case, for example, of desserts of French origin as the timeless profiterole or the delicious millefeuille.
Others, on the other hand, have kept that I don't know that of exotic but for this reason they are incredibly appreciated: those who have never turned a thought full of gratitude to Austria in front of a slice of Sacher, Spain for hot churros or to Germany For the delicious cream that fills a krapfen?
The most delicious American desserts
A chapter separately deserve the typical American desserts that have now become part of the menu of bars and restaurants of our house, thanks to their popularity.
On all stands out the cheesecake in its infinite variants: the traditional, high and creamy one that was born in New York, or a smaller version in size, but not in the gluttony, and garnished with fruit, chocolate or with pistachio flavored cheese cream , cinnamon or coffee.
I am so many born specialties in the usa now famous in our country to accompany the whole day of every Italian gourmet.
Muffin for breakfast, a large cookie with chocolate drops or a slice of apple pie for a tasty snack and brownies as a sweet snack at any time of the day.
Fresh chocolate brownie Rivareno
At Rivareno we love deliciousness without geographical prejudice and we believe that making a sweet foreigner with Italian raw materials is the most tasty way to open ourselves to the world, enhancing the excellence of our tradition.
That's why in our ice cream laboratories, autumn and winter, you can find delicious cocoa brownies: ideal to combine with hot chocolate in cup and ice cream but exquisite even in purity.
To prepare this crunchy delight outside, soft inside and melts in the mouth, we only use the best dark chocolate and Piedmontese Piemontese hazelnuts. Taste them now: winter is about to end!