History of cremini chocolates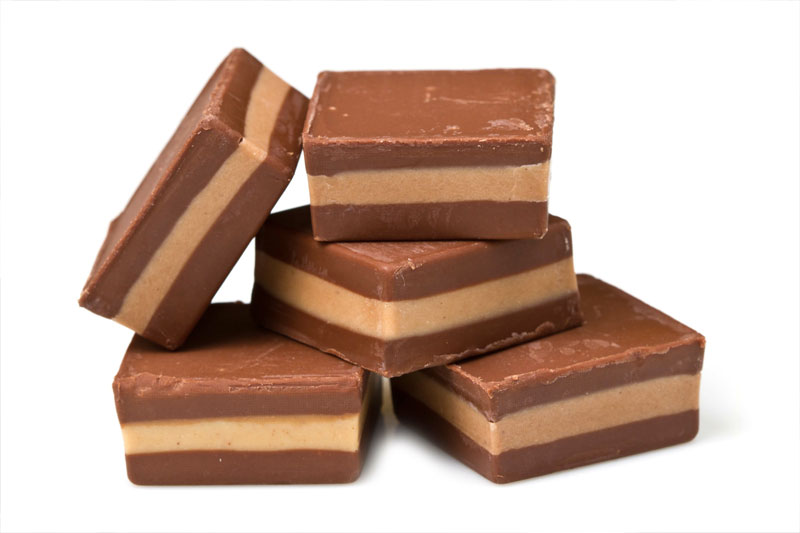 It was the nineteenth century when the cremino was born and, more precisely, it was the second half of the 1800s in Turin. The cremini were invented by Ferdinando Baratti and his partner Edoardo Milano, who in their liquor-confectionery Baratti & Milano had the greedy idea of ​​creating three-layer chocolates, with:
Gianduia;
Hazelnut paste;
Coffee.
For almost two hundred years, therefore, the cremino has become a classic of chocolate: it conquers every palate thanks to the irresistible mix of flavors.
The Fiat cremino
More than thirty years after the birth of the cremino, the Piedmontese chocolate loved all over the world, Fiat decided to inaugurate a competition open to all the master chocolatiers in Italy: the goal was to create new cremini to accompany and advertise the presentation of the 'then the brand new model of the Fiat Tipo 4. Today it was the multi-award-winning Bolognese company Majani, led by the pastry chef Aldo Majani, that beat the competition and bewitched the taste buds of the Fiat staff, not with a three-layer chocolate, but with a cremino a four layers (like the Fiat model), with gianduia chocolate and chocolate with almond paste.
The Fiat cremino could only be sold by the car manufacturer for a couple of years (during the presentations of the elegant Type 4 luxury car), before Majani was allowed to offer it also in pastry shops, attracting more and more customers curious to taste this. chocolate so good it really melts in your mouth.
To date, the sublimely creamy chocolates and cremini Majani represent the only third-party product that Fiat allows the use of its own brand: it is the historic one from 1911, blue, with golden rays that converge at the bottom.
RivaReno: ice cream cremino
Cremino is the absolute best-selling flavor of the RivaReno Italian ice cream laboratory – and this is not surprising considering the unique flavor of these three-layer chocolates. The fresh daily Cremino RivaReno ice cream is velvety on the palate: as soon as tasted it releases the delicious flavors of white chocolate, hazelnut, cream and gianduia cream.
For lovers of the dark, however, there is also the option of dark cremino ice cream (Cremino Dark, in fact): the taste is inimitable and, in addition to dark chocolate, cream and hazelnut, it also has an unexpected but very good pistachio note.
Did we make your mouth water? Don't think about the calories of a cremino chocolate and treat yourself to a gianduia cuddle. After all, chocolate is good for your organism, right?