How to use licorice in cooking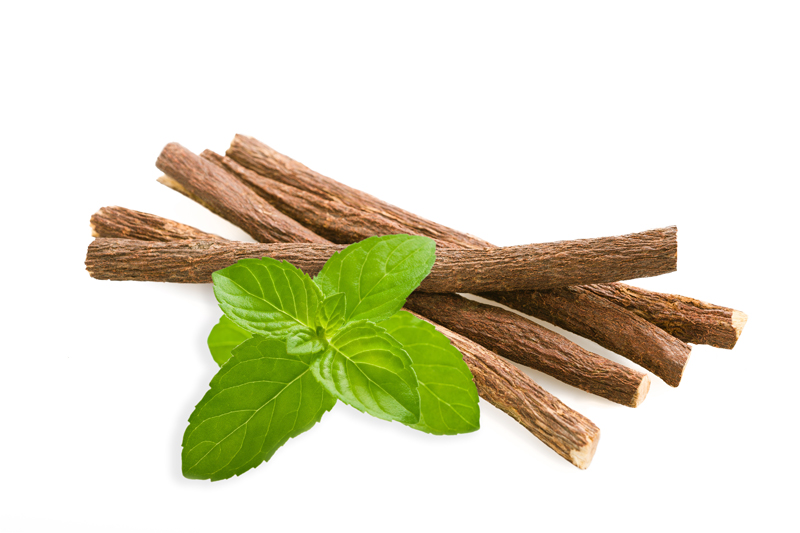 It is an excellence of Italian production, a natural remedy but also an ingredient of choice of famous chefs for both sweet and savory preparations: here are some of the reasons why the use of licorice in cooking is increasingly widespread.
Sweet and savory recipes with licorice powder
If we think of licorice, in addition to candies, the healing infusions that contain it immediately come to mind.
But this ingredient with great benefits can be much more: a real ally in the kitchen to transform even the simplest recipe into a refined dish.
With licorice it is possible to prepare so many courses to compose an entire menu, also because its taste changes according to the variety and the way in which we add it to the recipe.
If the root has, in fact, a note reminiscent of smoked, the licorice powder is decidedly sweeter and more versatile: just add a pinch of it in the marinating of white meats and fish or to the dressing of cooked or raw vegetables to discover its delicate flavor and unmistakable.
From risotto to liquorice biscuits: ideas and combinations
Whatever spice is used in the kitchen, the goal is always the same: to enhance the taste of the ingredients. In this case, licorice is particularly suitable because its balance between sweet and bitter manages to marry with an infinite number of flavors.
In fact, licorice can be added to doughs for making soft cakes or fresh pasta such as tagliatelle and tagliolini, excellent with light fish and shellfish sauces, to shortcrust pastry to create exquisite biscuits to be served with tea and coffee, perhaps even fragrant with cocoa or ginger.
One of the most surprising savory dishes, however, remains the licorice risotto.
Or rather, risottos: adding licorice powder at the time of creaming, in fact, is a simple and effective trick to embellish even more a dish of saffron rice, but also one with prawns or a simple parmesan risotto.
RivaReno's liquorice ice cream daily fresh
The combination of cream and licorice is a real delicacy for the preparation of spoon desserts and the velvety texture of RivaReno ice cream enhances it to the maximum.
To prepare the perfect ice cream we tasted many Italian varieties, until we fell in love with the licorice of Menozzi De Rosa which, in Abruzzo, has been producing delicious specialties since 1836.
Licorice ice cream enhances its fresh taste in combination with Shredded Mint, it is very good with Fiordilatte and surprising when combined with fruit flavors: come and try it in our ice cream laboratories!