The benefits of strawberries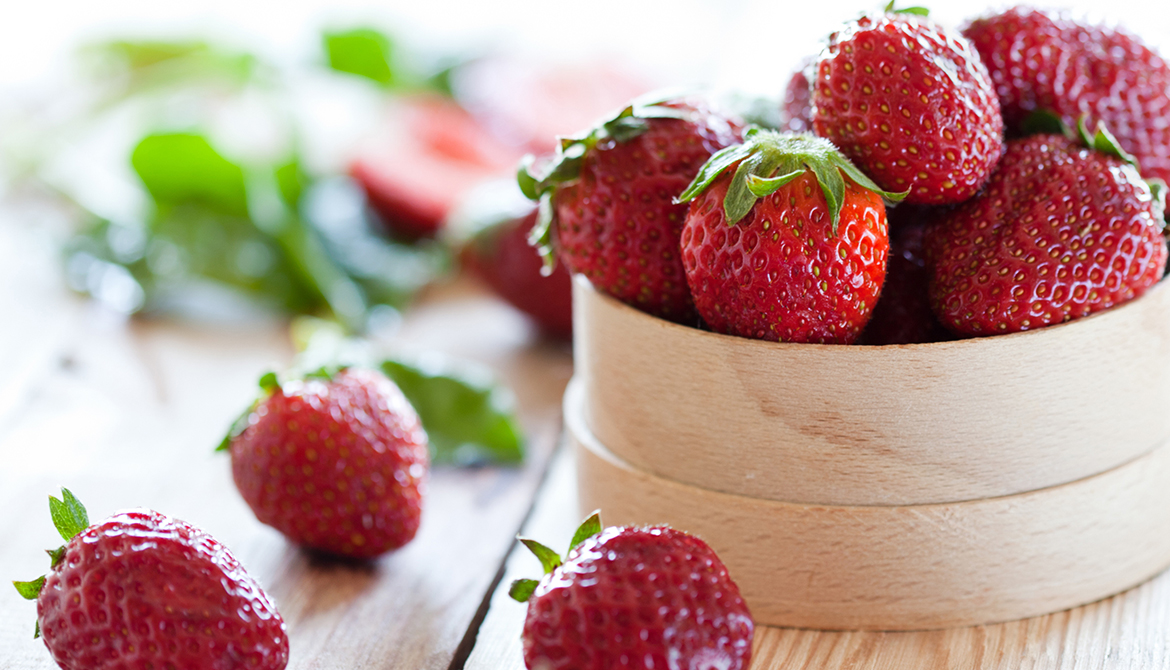 RivaReno is a dream story about a group of people who wanted to create the best Italian gelato laboratory possible. Today, RivaReno is synonymous with quality gelato, not only in Italy but all over the world. Among all our products, the one that children most like is the strawberry-flavoured gelato. This has an intense taste and unparalleled creaminess, despite a total absence of milk and its derivatives. Come and get your fill of well-being and goodness, discovering the benefits of  strawberries  and delight your palate.
Strawberries: one of the best purifying foods
Strawberries are a type of fruit with many active substances that benefit our body. Strawberries are a true purifying food:  they have a significant amount of organic acids and antioxidant flavonoids, as well as calcium, magnesium, vitamin C and potassium. The US Department of Agriculture's identification of strawberries as an anti-ageing super food is very significant. The natural antioxidants contained in this fruit help with weight loss and actively fight inflammation. They are also responsible for the increase in production of the hormone adiponectin, which stimulates the metabolism, reducing appetite and starch absorption. Finally, the consumption of strawberries helps control blood sugar levels, contributing to the prevention of diabetes and the formation of abdominal fat.
Strawberries, a remedy for lip herpes
Herpes is one of the most common disorders to arise when leading an irregular lifestyle; according to the most recent statistics, one in three people said they had suffered from herpes at least once. Fortunately, there are natural remedies for lip herpes. To prevent and counteract the onset of this annoying virus, it is good to strengthen one's immune system through acquiring correct eating habits. The presence of vitamin C and antioxidants in strawberries is essential to prevent and combat this disease.
Give yourselves over to the incredible taste of RivaReno strawberry gelato.
Strawberry gelato is a timeless classic, loved by children and adults. Give yourselves over to the incredible creaminess and flavour of our strawberry gelato; the Italian Laboratory of RivaReno offers you daily-fresh outstanding gelato with a unique consistency and taste. As evidence of the quality of our products, RivaReno gelatos have been awarded numerous prizes and recognition by national food critics.