Ice cream and delivery at the time of the Coronavirus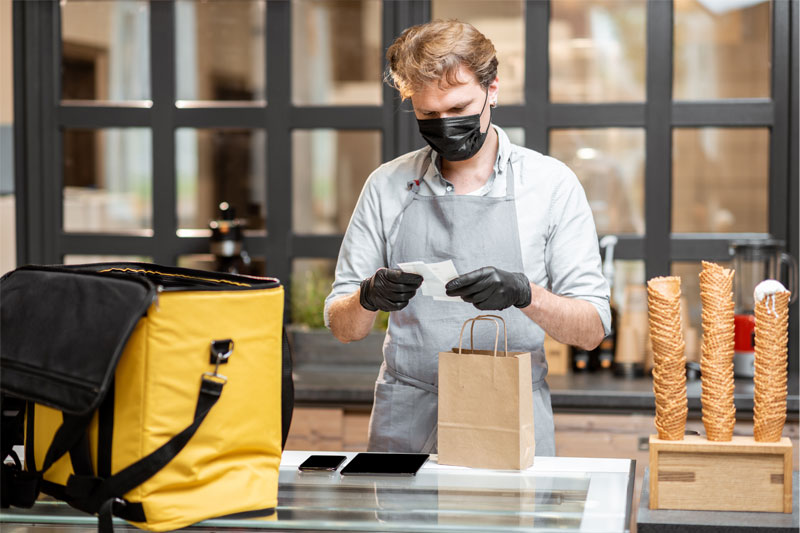 In 2020 the ice cream mania broke out: not that we didn't love it before, but thanks to the lockdown dictated by the pandemic that closed the whole world at home for long and endless months, the cold did not stop the desire for a cup or a cone. in winter – because, after all, it was warm inside the four walls. Suffice it to say that from January to May of last year, orders for home delivery of ice cream increased by 350%: Saturday and Sunday were the days with the most deliveries, while the time slot after 9pm was the busiest.
Boom of gelato delivery
The platform specializing in home delivery of food, Deliveroo, recorded an 18% increase in registered ice cream parlors and laboratories in 2020: they exceeded a thousand in Italy. Italians, therefore, have shown that they love ice cream and cannot give it up: they enjoyed it as a snack and ordered it as a dessert after dinner (this explains the peak of online ice cream orders after 9pm).
In times of Coronavirus, ice cream enthusiasts have discovered an innovative tool, previously little used for desserts, that is, home delivery, but they have also confirmed the passion for more classic flavors. According to what emerges from an analysis conducted by Deliveroo, the favorite flavors of home-made ice cream are:
The pistachio;
The stracciatella;
The hazelnut.
In short, creams seem to prevail over fruit flavors (among which strawberry is the most popular).
RivaReno: gelato delivery
The home delivery of ice cream plays a very important role in the business of an ice cream laboratory like RivaReno, a role that has been accentuated with Covid-19. Ordering ice cream online and receiving it at home is an increasingly widespread habit: it is a convenient and consequently appreciated system.
The ice cream delivery, then, allows to intercept more and more customers, always new and, as if this were not enough, extrapolates the ice cream from a time slot and a fixed period of the year: the consumption of ice cream is seasonally adjusted, it is also enjoyed by winter in front of the sofa under the cover and even after dinner – but without the trouble of having to put on your jeans and go out.
Being able to receive ice cream at home is not only a cuddle but it is also a hint of normality, in a historical period in which habits have been distorted: how Italians have become passionate about ice cream delivery – whether it was tubs, cups, cones or greedy sticks.
From bars to bakeries, there are several realities that have approached the profitable home delivery business: the Coronavirus, in short, has forced us and is still forcing us to make many sacrifices, but not to the ice cream and the foods we like best.