Ice cream flavors that go well together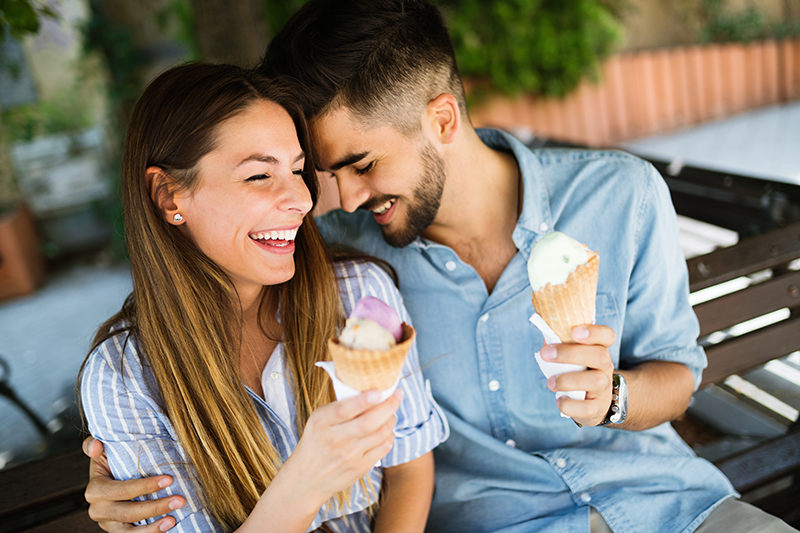 De gustobus non disputandum est – according to Plutarch said Julius Caesar while he was dining in the Milanese residence of Valerio Leone. And "De gustobus non disputandum est" is also a playful drama by Carlo Goldoni. Literature aside, it is a great truth: tastes are subjective, everyone has their own and should not be judged. This also applies to ice cream flavors.
There are combinations that are practically ethereal, they are timeless certainties. A few examples? Strawberry and lemon, vanilla and chocolate, stracciatella and coffee. What is certain is, however, that when you are in front of the counter of an ice cream laboratory, the choice may not be so simple and immediate – also because now the ice cream artisans always create new and irresistible flavors.
Combinations of ice cream flavors: an introduction
First of all, it is important to make a division between fruit ice cream flavors (they are lighter because they are water based) and cream ones (whose recipes include milk). The latter can be more greedy on the palate than most, but they are also more caloric. In general, it is better not to mix fruit ice cream and creams.
The best way to find ice cream flavors that go well together is to learn to find balance between flavors, balancing the more tart ones with sweet counterparts, without forgetting the delicious possibility of teasing the palate with a crunchy note (which can be given by grains of biscuits, meringues or chocolate chips).
If, for example, you love black cherry ice cream, tone down its sweet taste with a little chocolate. If, on the other hand, you want to avoid two such intense flavors and prefer to opt for a lighter one, try pairing the fiordilatte ice cream with black cherry.
As a general advice always on the combinations of ice cream flavors, then, remember not to combine fruit ice creams with coffee: they are not flavors that go well, because the perfect combination of coffee ice cream is with creams.
Ice cream with cream: the most delicious flavors and combinations
Forget the calories of ice cream flavors and treat yourself to a truly exquisite dessert – perhaps as a conclusion to the romantic Valentine's Day dinner. Don't be afraid to try strange flavors of ice cream, or stick to the timeless classics, but for a guaranteed palatal orgasm, try these combinations:
English soup and nougat;
Pistachio and hazelnut;
Ricotta and dark chocolate;
Saffron and vanilla.
Saffron ice cream is certainly very particular, delicate and refined: the RivaReno production laboratory prepares it by combining it with caramelized sesame seeds. Unlikely? Maybe. Delicious? Absolutely yes.
If we made you crave ice cream, we get it. Surprise your sweetheart with a tub of fresh ice cream of the day for the party of lovers, reminding you not to be afraid to try new combinations but always balancing the flavors.