Seasonal fruit: May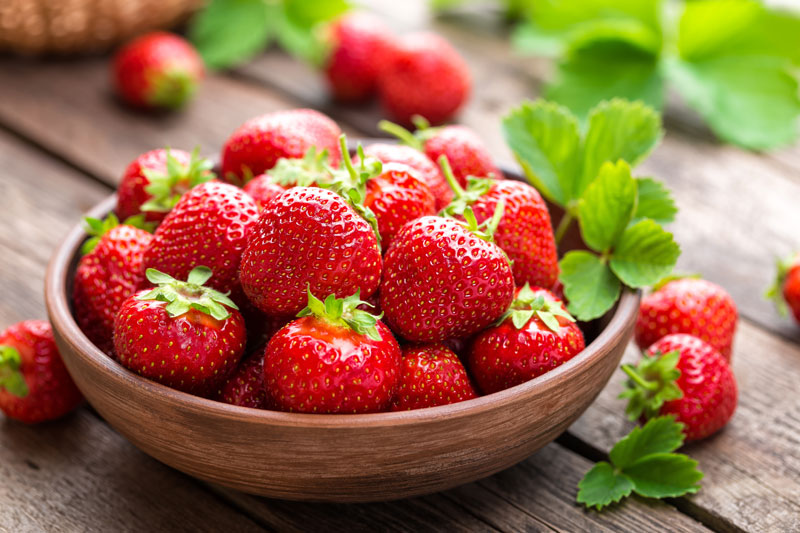 Spring is now in full splendor and enjoying seasonal fruit in May is a healthy way to fill up on vitamins and also a delight for the eyes and palate.
Choosing to consume seasonal fruit and vegetables, in fact, means bringing each product to the table at the most suitable time to appreciate its aromas, flavors and colors.
But what are the fruits of May and how to taste them in the most delicious way possible? Let's find out now!
Eating in season: the benefits of May fruits
The latest juicy oranges, medlars and even the first apricots paint the stalls of the fruit vendors with their sunny colors yellow and orange.
All these yellow fruits typical of spring are a real panacea: rich in carotenoids and flavonoids, they have a powerful antioxidant action and increase the efficiency of the immune system.
The green of the kiwis and the red of strawberries and cherries, on the other hand, ensure a low-calorie supply of potassium and vitamin C. Exquisite in purity, these fruits are also ideal for preparing tasty fish and shellfish tartare.
Recipes with strawberries and medlars: the most loved fruits of spring
Among the most loved fruits of the month of May the absolute protagonists are them: medlars and strawberries.
To be honest, both are false fruits, but it doesn't matter: their sweet and refreshing taste is synonymous with spring.
A mixed salad can turn into a gourmet dish if we add some chopped strawberries and a few mint leaves. And what about a spoon dessert made from freshly pan-fried strawberries with lemon and sugar, served with ice cream or a puff of whipped cream?
Medlars, on the other hand, are also excellent as an appetizer: just wrap pieces of pulp in a slice of bacon and grill them lightly.
In addition, they are ideal for creating delicious jams: if medlar jam is difficult to find at the supermarket, it is very easy to make it at home and thus be able to enjoy the sweet taste of spring all year round.
All the taste of spring fruit in RivaReno strawberry ice cream
If there is one flavor of ice cream that everyone agrees on, it is strawberry flavor!
The strawberry sorbet, in fact, is loved by young and old: one of the most classic ice creams par excellence.
In our laboratories we prepare it only with fresh fruit and choosing the tastiest strawberries: in spring the Italian ones are truly unbeatable!
To better appreciate it, we recommend combining it with other seasonal flavors or rediscovering it as children like best: with Crema or Fior di Panna.