Tasty ideas of desserts with grapefruit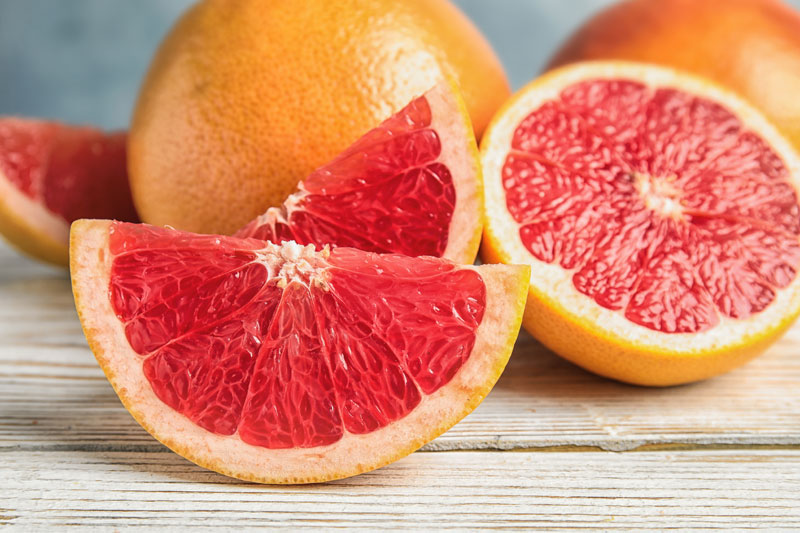 Original, fragrant and refined: the grapefruit desserts express the nature of this truly unique citrus fruit to the maximum, which, not surprisingly, has the scientific name of Citrus Paradisi.
In fact, white or pink grapefruit has a lot of heaven: thanks to the richness of vitamin C, fiber and draining properties it is not only a delicious but also healthy ingredient for the creation of genuine desserts and delicious cakes that are good for you!
Grapefruit cream and jam for cakes and pies
In addition to flavoring the dough with grapefruit juice or zest instead of lemon, with this citrus you can create creams and jams to fill pies, soft cakes, cheesecakes and biscuits.
Those with a sweet tooth can only try grapefruit curd, a velvety and quick-to-cook sauce based on grapefruit juice. Just heat the juice with eggs and sugar and, once it reaches a boil, add the butter into small pieces, always stirring.
Grapefruit jam takes a little more patience to get rid of the white, bitter part of the peel, but it pays off with a decidedly incredible taste and scent.
Grapefruit tiramisu and other spoon desserts: the tastiest recipes
Fresh and quick to make, spoon desserts, perhaps served in small glasses, are ideal to please your guests and with grapefruit you can create really delicious ones.
An example? Tiramisu with grapefruit.
A real delight of ladyfingers dipped in white or pink grapefruit juice, interspersed with the classic filling with eggs and mascarpone.
For a lighter result, just replace the traditional ricotta cream with sugar and whipped egg whites.
Another combination for a successful dessert is that of grapefruit and green apple. In the single portion you can alternate the purees with a layer of Greek yogurt, cover them with a crumble or with a little chopped cantucci for a crunchy touch.
RivaReno's pink grapefruit ice cream
Thirst-quenching, refreshing and very fragrant: grapefruit ice cream enhances the characteristics of this fruit of Paradise.
The balanced flavor, sweet with a pleasantly bitter note, comes from the choice of the best fruits. For our grapefruit sorbet, in fact, we only squeeze the sweetest and juiciest: those from Jaffa.
Taste it with raspberry, berry or yogurt ice cream!