Yogurt ice cream: a healthy appetizer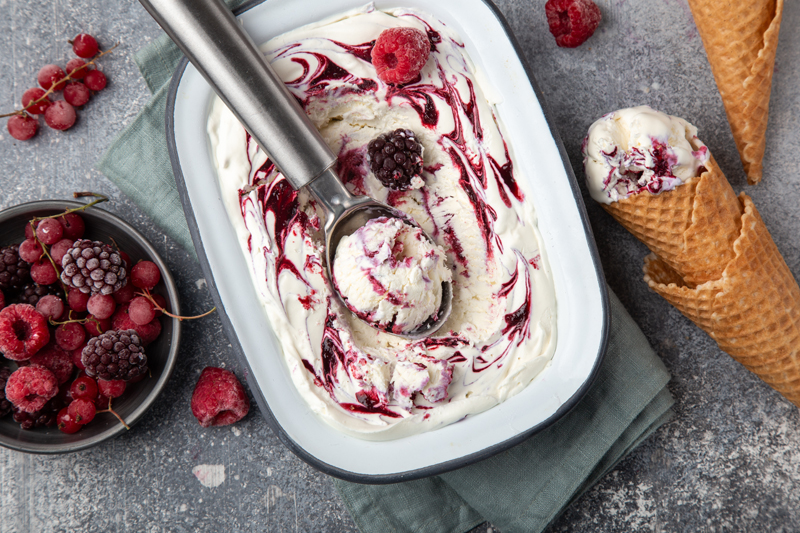 Yogurt ice cream is like Garibaldi: the Hero of two Worlds!
This much loved flavor is one of the absolute protagonists in our ice cream laboratories because it combines the delicacy of creams and the lightness of fruit sorbets in a unique, fresh and velvety pleasure.
Not only that, it is a light and nutritious, digestible and delicious snack: excellent for children's snacks and as a snack even in a diet that is attentive to calorie intake.
Frozen yogurt: light, healthy, protein and low in calories
It may be the approach of the swimsuit test or simply the rising temperatures, but the yogurt ice cream seems to be really made especially for spring: thirst-quenching thanks to its acidic taste but particularly satisfying from the point of view of creaminess.
To tell the truth, however, yogurt-flavored ice cream is ideal in any season and can coexist very well with any low-calorie diet: in fact, it provides only about 160 calories per 100g.
In addition, the high protein content and the low glycemic index make it a true complete food which, thanks to the slow release of sugars, satisfies for a long time.
Yogurt ice cream with berries but not only: all combinations
In addition to being one of the healthiest and most genuine flavors, yogurt ice cream also has another advantage: great versatility.
For those who want to contain calories, the best combination is the classic with fresh fruit or sorbets. For lovers of more intense flavors, raspberry and passion fruit are combinations to try absolutely, while for those who prefer a sweeter note, in addition to the classic banana we recommend tasting it with pear or, at the end of summer, with ice cream. with figs.
What if you want to combine yogurt with a classic and delicious cream? With dark chocolate even yogurt ice cream turns into a (light) gluttony, but you could also combine it with pistachio, hazelnut or coffee!
RivaReno daily fresh yogurt ice cream
If all our flavors are born from the great passion for Italian ice cream and are enhanced by a temperature specially designed to enhance the flavor, this is particularly true for yogurt ice cream.
Serving the ice cream at a few degrees more than tradition allows, in fact, to appreciate all the aromatic nuances even in the simplest flavors, perfectly balancing acidity and sweetness: we are waiting for you in our laboratories for a field test!