Cold coffee: how to prepare it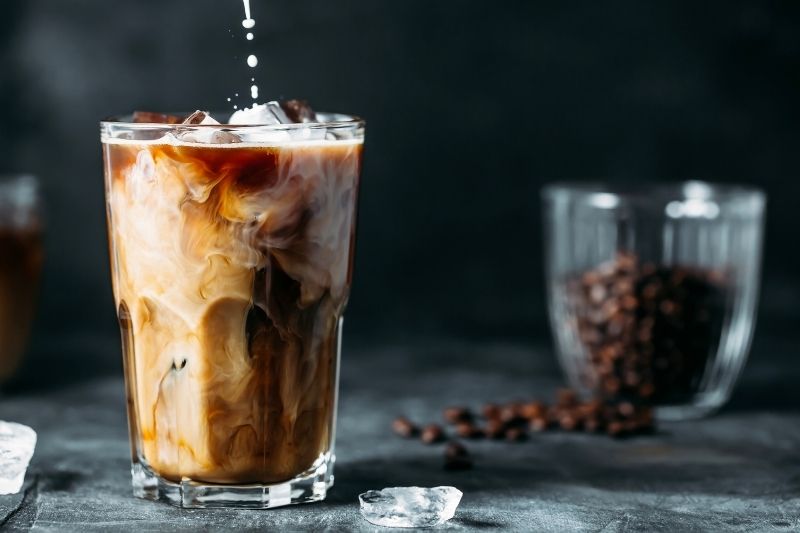 Coffee, for us Italians, is an institution, not just a simple drink. In summer, therefore, we do not want to give up the convivial moment par excellence and we rely on the freshness of cold coffee.
Prepared with mocha, with an espresso machine, shaken or with ice: today we celebrate the thousand recipes with which to enjoy coffee even in the hottest months!
Lecce coffee on ice: a tradition for mocha lovers
For those who love simplicity, our advice is to taste a great classic: Lecce coffee.
If in the course of its seventy and more years of history, in fact, even the cold coffee of Salento has gone through infinite variations, its fresh and thirst-quenching taste is always unique.
After preparing the coffee with the mocha, just pour each cup into a glass that contains two or three ice cubes and a finger of almond milk.
It is precisely the sweet and aromatic flavor of almonds that replaces the sugar and gives a greedy note to the most exquisite homemade cold coffee imaginable!
The tastiest recipes for shaken iced coffee
Refined and contemporary, shaken coffee was born as an alternative version of traditional iced coffee.
At the base we have a mix of coffee, ice and sugar which, thanks to the action of the shaker, blend to form a soft and frothy cream.
To these basic ingredients, however, is added the fantasy of sweet aromas such as that of vanilla or hazelnut for an afternoon break, or the alcoholic note of fragrant liqueurs such as amaretto to create highly effective after-dinner cocktails.
Obtaining a truly unbeatable shaken iced coffee is not complicated: just carefully cool the glass in which to taste the coffee and serve it freshly made, so as to preserve its creaminess.
RivaReno coffee-drowned ice cream
Coffee on ice and shaken coffee are delicious, but there are other ways to not give up the aroma most loved by Italians even on the hottest days of summer: Sicilian granita and coffee-drowned ice cream.
In our laboratories we serve it every day, at any time, with our fresh ice cream of the day and, why not, even with a puff of whipped cream.
The most classic combination is that of coffee and ice cream with cream or cream, but we challenge you to try more creative affogati the one with nougat, pistachio ice cream or even with the surprising coconut.