Curiosities about the Mango Lassi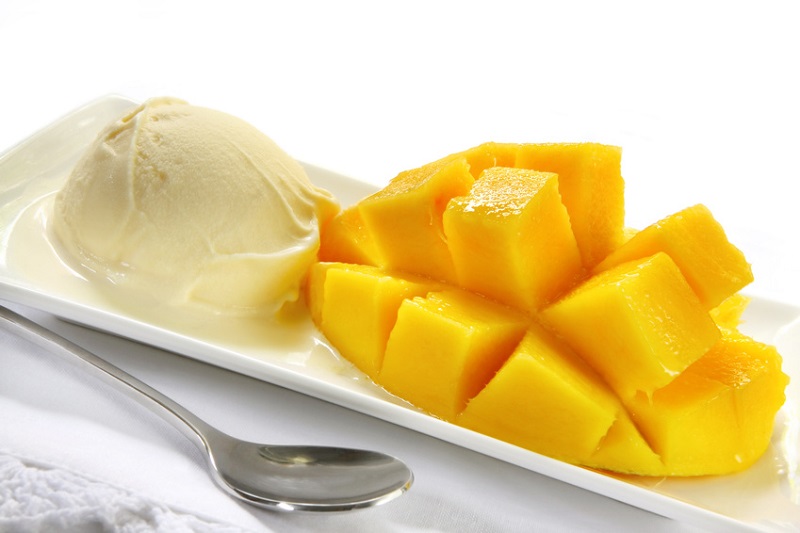 The Mango Lassi is a traditional Indian drink, originally from Punjab, a region in northwestern India. The drink, which has calming and anti-inflammatory properties, fits perfectly with savoury and spicy dishes, but not with desserts, due to its marked sweetness.
The original mango Lassi recipe
The recipe of the mango Lassi involves the use of ingredients which are simple to find, but at the same time particularly important for the Indian tradition. Suffice it to say that mango is the fruit with which to honour the divinity and in Indian culture it represents fertility, taking on various symbolic connotations. When preparing a mango Lassi it is absolutely essential not to use ice in order to preserve its freshness; its use, in fact, would lead to the loss of its typical taste and aroma. To make the drink, you will need to get yourself a fresh mango, 500 ml of milk, a spoonful of sugar, 200 grams of natural yoghurt and, finally, some cardamom powder. Cut the fruit in half and remove the flesh.  Mash the mango into pulp and add the milk, sugar and yogurt, blending together all the ingredients. Finally, add in the cardamom powder. If the drink is too lumpy, strain it with a sieve. Once the drink has been prepared, put in the fridge and serve cold.
The nutritional properties of mango
The mango originates from tropical trees, belonging to the genus Mangifera. The fruit that comes from these plants is rich in vitamin A and particularly useful for fighting constipation. It also contains minerals, including calcium, iron, magnesium, phosphorus and potassium, as well as vitamins B, C, D, E, K and J.
The incredible taste of our Heera mango ice cream
Surrender to the incredible taste and creaminess of our Mango Heera gelato, a name coined by an Indian customer (Heera in Indian language means "gem"); the RivaReno Laboratorio offers you gelato fresh of the day with yoghurt and Kesar Indian mango; as always, our specialities stand out for being unique in consistency and taste, respecting the seasonality of the ingredients. Try it to savour this exceptional exotic goodness: doesn't summer seem closer?