Gelato inspired by famous personalities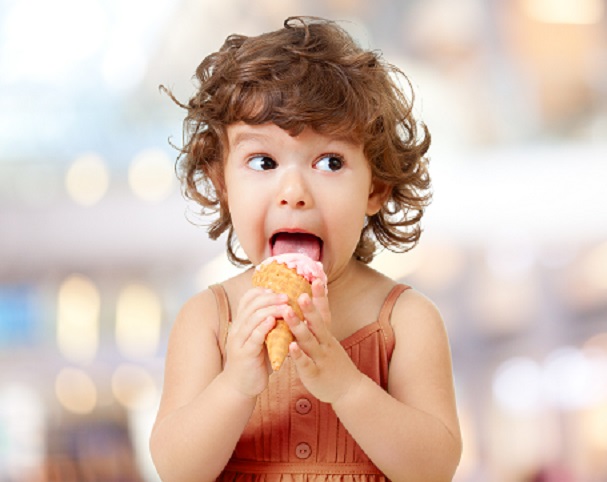 These days, a quick glance inside an gelato laboratorio reveals a wide range of flavours to choose from. Once upon a time, classic creams like chocolate, strawberry and vanilla were the post popular choices, but nowadays it is perfectly normal to ask for a Smurf or Hulk flavoured cone.
In addition to tasting good, an gelato flavour must be special not only in regard to its ingredients, but also in regard to its name, which must tell us something of what we are about to enjoy. It is not by chance that the sector's latest trend is gelatos inspired by famous personalities.
A gelato in honour of Pope Francis
There are some true pecularities among the gelato flavours inspired by famous people. How many of you knew that a gelato was created in honour of Pope Francis? And yet it is so: Giorgio Zanatta created this delicacy on the occasion of the Gelato Festival and the Jubilee. The Pope Francis gelato is based on Chantilly cream variegated with dulce de leche, a sort of caramel flavoured condensed milk that is very common in the pope's native Argentina. Among the other ingredients is crunchy gianduia, in honour of Francis' Asti roots.
Gelato inspired by pop culture personalities
Among other innovations we have recently heard of, there are gelato flavours inspired by pop culture personalities. Stoyn Ice Cream, a Russian brand in the sector, has launched a series of multicoloured stick shaped like famous personalities.
So it will be possible to taste a black Darth Vader blueberry and licorice gelato or try a super-fashionable pink Marilyn Monroe. As far as flavours are concerned, there are no limits to the imagination; you can buy a Super Mario tequila sunrise gelato, a Che Guevara with mate and rum or a chocolate and banana Donald Duck.
RivaReno doesn't follow the trends of the moment: its success lies in its excellent gelato, in its sought-after flavour combinations and in its use of high quality raw ingredients.
Nevertheless, RivaReno does also offer special gelato inspired by famous characters. These include the "Othello", based on eggnog, chocolate and Barozzi cake cubes: an outstandingly creamy, enticing delight! RivaReno also offers the "Leonardo": Bearing the name of the Florentine genius, this delight has a Mediterranean flavour that is made even more delicious by the presence of crunchy pine nuts.
RivaReno inspiration and creativity is also found in gelatos named after successful songs. One is "Strawberry Fields" like the Beatles song; this is a creamy dessert made with mascarpone and strawberries. There is also "Sweet Alabama", inspired by the Lynyrd Skynyrd song: RivaReno flavours are so good they will always start a party in your mouth!