Ice cream on a stick: the origins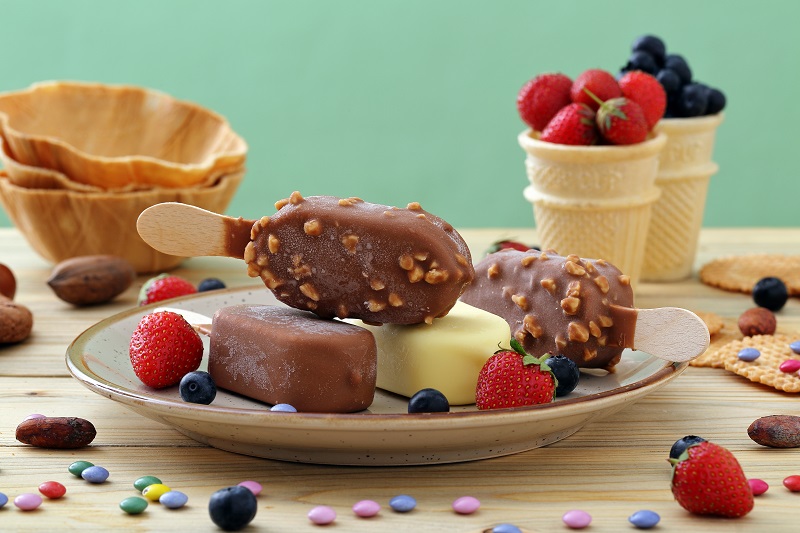 So easy to take with you and enjoy: Ice cream on a stick is as practical as it gets. But, like all the inventions that have simplified our lives, it is the result of ingenuity and inventiveness. So let's find out what the origins of stick ice cream are.
The birth of "Penguin" ice cream
The funny name of Penguin ice cream is due to the black and white colors that unite it with the cute animal. However, its origins are not to be found in Antarctica, but at home, in Italy and, more precisely, in Turin.
It is said that the Penguin was born right at the foot of the Mole Antonelliana, in Piazza Carignano, at "Pepino", a historic ice cream shop in the city that in a few years from its opening became a real reference point for cold pastries on a national scale.
The "Pinguino" was warmly welcomed by the citizens of Turin, so much so that subsequently different versions were created with different names (Cremino, Mottarello, etc.), but always with the same unmistakable taste.
Ice cream on a stick isn't the only "historical" ice cream!
If the Penguin has marked ice cream history, you should note that it was not the only kind to do so. Among the various ice creams that we can define historical, it is worth mentioning below some of them.
La Coppa del Nonno (Grandfather's Cup): unmistakable taste of coffee flavoured ice cream contained in a small plastic cup, similar to a coffee cup;
The Cornetto: who has never bitten off the tip of the cone, full of chocolate, without getting the most satisfaction out of it? Over the years many variations of Cornetto have been created to satisfy the tastes and needs of everyone.
The Cucciolone: a soft ice cream filling between two biscuits, on which you can read one of the many famous jokes.
A stick ice cream for every taste
RivaReno prepares in its Fresh Ice Cream Workshop ice cream on a stick, made to satisfy everyone's gourmandise. High quality milk and fresh fruit are ingredients that make RivaReno's ice cream sticks a super healthy delicacy, perfect to take with you and enjoy during a pleasant walk.