The benefits of peppermint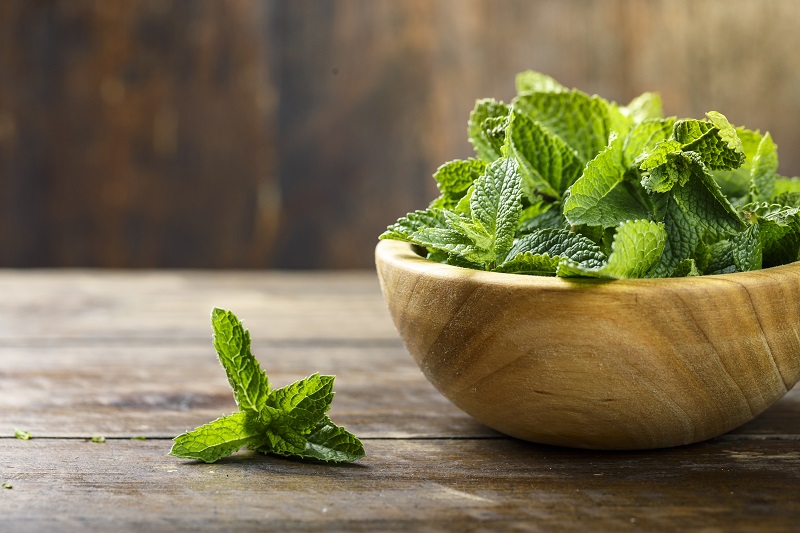 Peppermint is a herb with remarkable benefits and therapeutic properties: its anesthetic action on mucous membranes and on the skin is known. Peppermint also has an important analgesic property and is very effective against headaches and migraines. The antiseptic action of the herb is also significant: indeed, peppermint is characterized by anti-parasitic and germicidal properties, thanks to its polyphenol content.
Wild mint is an edible herb
Peppermint is part of the wild mint family, an absolutely edible herb. Used in the preparation of many dishes, its particular taste has placed it in the most popular Caribbean drink in the world: the mojito, a wild mint cocktail with rum, lime and sugar. Wild mint is a grass that grows, and is easily found, in Italy as well because it is highly adapted to the Mediterranean climate.
The properties of peppermint
In addition to its known anaesthetic, analgesic and antiseptic properties, peppermint also has decongestant and balsamic benefits. The grass is excellent for treating colds and coughs, due to its refreshing and decongestant properties. This type of mint is also known for its purifying qualities and for fighting bad breath.
Rivareno peppermint based recipes
There are a great many peppermint based recipes: peppermint sorbet, for example, is a classic and extremely refreshing spoon dessert. The sorbet is prepared with mint leaves and is perfect at the end of a meal on hot summer days. Another particularly tasty recipe is pasta seasoned with peppermint pesto: the latter is a fresh and delicate sauce, which can also be used to season fish dishes and grilled meat. Peppermint sauce is very easy to prepare: just blend the mint leaves with oil, pine nuts, salt and pepper.
The Rivareno Italian gelato laboratory has taken  the opportunity to create numerous peppermint-based delicacies. These include shredded mint gelato, fine Pancalieri peppermint cream with knife-cut dark chocolate flakes. Rivareno shredded mint gelato is for all lovers of the famous After Eight chocolates. In summer you will also find two granitas: granita with mojito and white mint granita.