Christmas sweets by RivaReno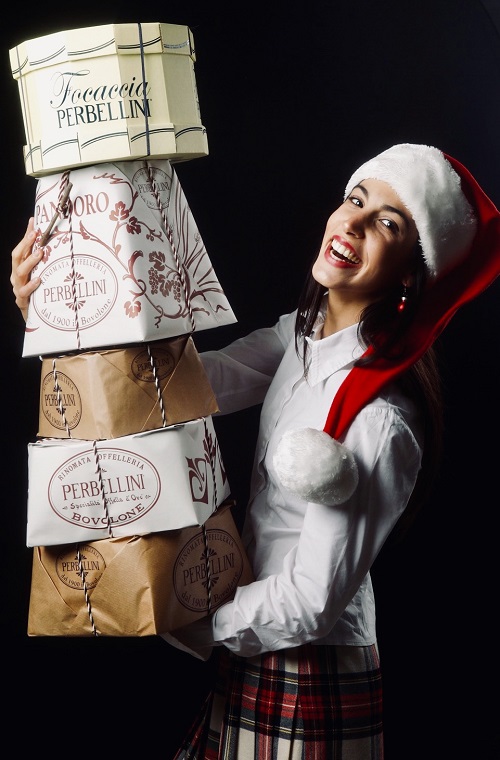 Close your eyes for a moment: if we say "Christmas" what are the first things that come to mind? Maybe it is the sound of wrapping paper being torn or the lights illuminating the city streets. But is there anything more beautiful than having the whole family around a table? This is the perfect time to treat yourself to some extra indulgence; be spoiled by RivaReno's Christmas sweets, we have chosen them for you with care.
History of Perovino Bovolone pastry shop
Italian cuisine is rich in recipes for holiday dishes, but we are convinced that for Christmas sweets the pastries of Perbellini di Bovolone are unrivaled. Their history dates back to the mid-nineteenth century and they have remained faithful to their precious recipes ranging from fresh pastries of light and buttery, cake and biscuit varieties. Fortunately, the family tradition lives on still today in this wonderful space where we now find the grandchildren of the founder. The Perbellini pastry Christmas sweets that we offer here at RivaReno include the great classics like Pandoro and Panettone, but also some of their most sought-after specialties such as Pan dei Siori and Fior di Albicocca.
Why Offella Perbellini is so famous
The true connoisseurs of gastronomy know that among the Christmas sweets is the grand Perbellini Offella, rightly called d'Oro. Its recipe is very similar to that of Pandoro, but its culinary roots and its unique aromatic profile are perhaps even more fascinating. As soon as you have removed its beautiful vintage garment, it is impossible not to be moved by the intense aroma, from which you can immediately perceive the extraordinary quality of ingredients used. We at RivaReno offer a delight for you connoisseurs: you can in fact buy this masterpiece of fine pastries filled with our homemade ice cream. Impossible to resist!
Why it is difficult to choose between the Veronese panettone and the pandoro
Christmas for Italian families always includes the same debate: which is better, panettone or pandoro? When they are prepared so well, it is difficult to choose. After all, it's Christmas, the perfect time to pamper yourself a bit. So why not have a slice of each together in the same dish? Better still if you fill it with the RivaReno ice cream flavor of your choice. A bite of Veronese panettone recalls the memories of the past with its timeless aromas and flavor of sourdough and candied fruit. The Christmas sweets of Perbellini pastry are just like that, they have that magical touch linked to nature and slow cooking, far from the frenetic pace of life today.