What makes a quality gelato?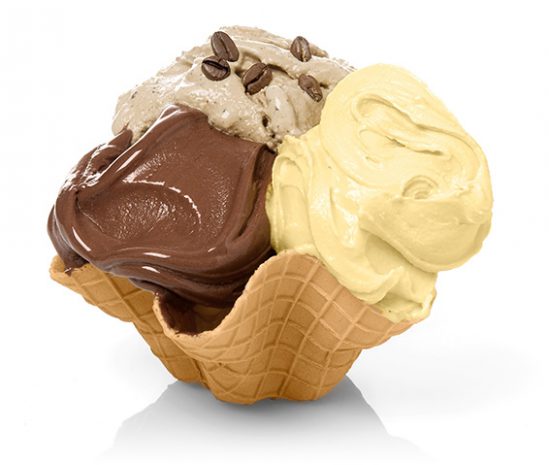 When you taste it, you'll recognise it – a good gelato always delights the taste buds. So it's not surprising that it's one of our best-loved desserts, in summer or even winter.
But what does it take to make a quality gelato?
There are a lot of determining factors – apart from the taste, the temperature and texture play a very important role.
The serving temperature: the perfect compromise to enchant the palate
We now know that for gelato to be fully appreciated, its temperature should be neither too high nor too low. The reasons are very simple: if the gelato was served too warm, its aroma and flavour would be compromised, and it would no longer have the taste we were expecting. On the other hand, a gelato which was really too cold would have an equally negative effect, since the low temperature would anaesthetise our palate to the point where we couldn't fully enjoy its taste. With this in mind, the master ice cream makers of RivaReno have managed to find the perfect compromise, offering our loyal customers a delicacy which is always served at the right temperature.
The creaminess of the gelato: a dense and delicious texture
RivaReno gelato is famous for its exceptional creaminess. This quality comes from the fact that only Alpine milk is used in its preparation. This differs from other types of milk, due to its high concentration of proteins which makes it much more dense and frothy. The texture of RivaReno specialities is particularly velvety and transforms even the simplest flavour into something special and unique.
Special flavours: a surprise for the palate
Last but not least, RivaReno is also proud to produce excellent gelatos in a wide variety of special flavours and some exceptional combinations, the result of its master gelato makers' research and inspiration. One example is our saffron and sesame flavour, a real alchemy of contrasts, which captivates the senses of everyone who tries it. Likewise, among the other special flavours on offer, you are bound to be impressed by our Gran Torino, based on dark gianduia chocolate and hazelnuts and made even more intriguing by a pinch of salt from Trapani.