Cuneesi rum truffles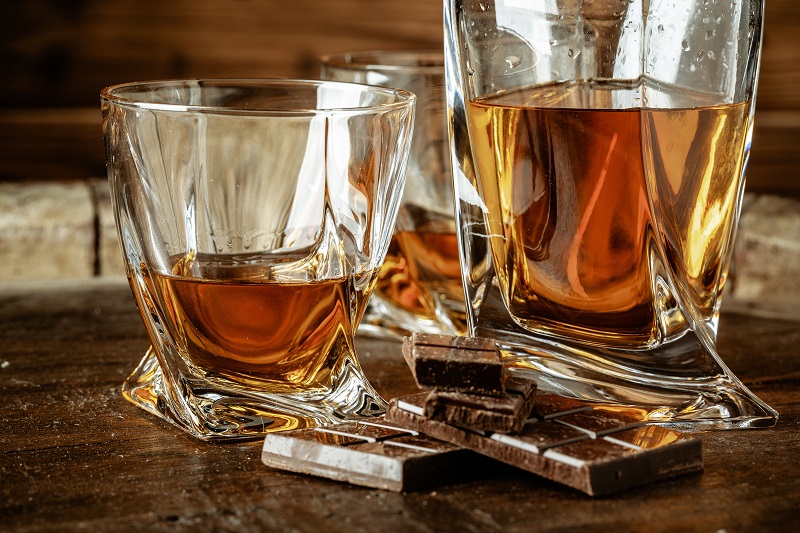 Cuneesi rum truffles are tiny and super delicious: let's discover the story and features of these excellent truffles from Piedmont.
The intriguing origin of Cuneesi rum truffles
The origin of Cuneesi rum truffles dates back to the beginning of the 20th century in the town of Dronero, in the province of Cuneo. They were created almost by chance, due to a mistake made by Pietro Galletti, a pastry chef. His idea was to create a chocolate dessert with an intense liquorish aftertaste. But after many failed attempts, he prepared a chocolate covered dessert with custard cream and a lot of rum. However, he had a lot of custard cream and he came up with the idea of making more desserts, including a praline with small chocolate meringues filled with custard cream flavoured with rum. Disappointed by the result, since the meringues were heavy and completely soaked with the liquor, he decided to cover them with chocolate. They had such great success that the town of Cuneo wanted them as the "official"  local pralines, giving them the name they still hold.
The recipe of the most famous Piedmontese truffles in the world
There are many versions of these Piedmontese truffles on the market, including the ones flavoured with coffee, chestnuts, hazelnuts and Grand Marnier. However, the Association for the Protection and Promotion of Cuneesi rum truffles established the ingredients to prepare the true recipe of the famous Piedmontese truffles. The cover must be extra dark chocolate with at least 40% cocoa butter, without added vegetable fats. The filling instead must be held between two meringues and made of custard cream and dark chocolate with at least 34% cocoa butter and rum.
The Cuneesi rum truffles ice-cream
The gelato lab Riva Reno does not mean to disappoint its customers who love Cuneesi rum truffles, therefore it has created an ice-cream flavoured inspired by the very famous truffles from Cuneo. Its rum chocolate ice-cream contains the heaviest rum from Jamaica with excellent cocoa and dark chocolate chips. This flavour is prepared every day and its taste is very similar to the truffles from Cuneo. It melts in the mouth and evokes pleasant sensory perceptions. A combination of traditional and exotic ingredients that makes everybody happy.