Difference between morello cherries, sour cherries and marasca cherries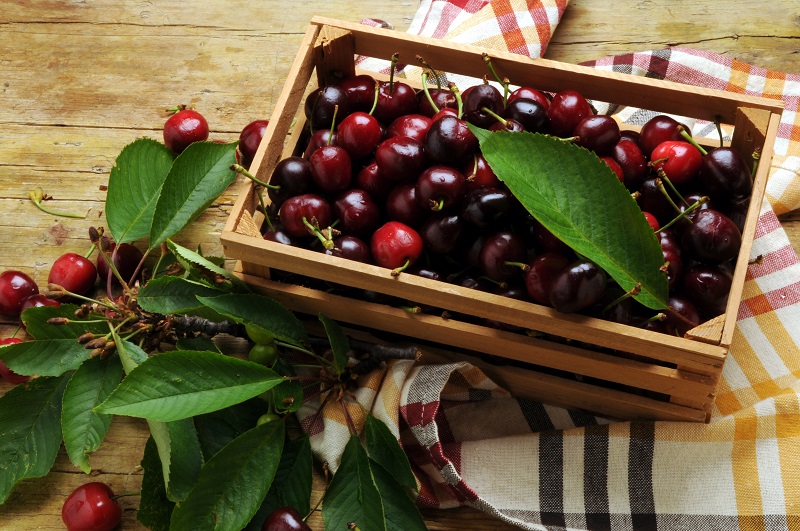 Morello cherries, sour cherries and marasca cherries look very similar…  so, what's the difference? Let's discover something more about these three types of fruit.
What are sour cherries?
Since not everyone has had the opportunity to taste them, let's find what sour cherries are. Sour cherries are the fruits of "Prunus Cerasus", a variety of the cherry tree, commonly known as "acid cherry tree". They are red drupes, and once ripe they reach a diameter of 1-1.5 cm. Their pulp is light-coloured, almost yellow, and does not stick to the pit. Their taste is very sour. Sour cherries are definitely very different from morello cherries and marasca cherries.
Are morello cherries and marasca cherries the same?
If you are wondering whether morello cherries and marasca cherries are the same , the answer is "yeno".  Marasca cherries are specifically a variety of classic morello cherries. The latter have a light-coloured pulp and juice, a slightly sour and bitterish taste, therefore they are not very good if you eat them plain. Marasca cherries, instead, are more red-blackish, more acid and bitter than morello cherries. They are excellent if used for desserts or liquors , including the excellent "maraschino".
A small interesting fact for wine lovers: sour cherries are used to prepare the famous wine from Marche holding the same name, a sweet type of wine served as dessert after a meal, following an ancient tradition.
Not only "morello cherry ice-cream": here is the "Crunchy Amarenata" by RivaReno
If you prefer morello cherries, instead, the Italian gelato lab RivaReno has conceived its "Amarenata Croccante" (crunchy morello cherry ice-cream). This delicacy is far more than a classic morello cherry ice-cream, because it is mixed with fiordipanna ice-cream, chopped caramelized hazelnuts and amarettos.
The result is a velvety and rounded ice-cream flavour, characterized by a combination of textures that seduce every palate: the crunchiness of chopped hazelnuts and amarettos is "softened" by the velvety fiordipanna ice-cream. Morello cherries seal everything, adding a delicious touch, typical of RivaReno.