Eggnog cream: the most delicious recipes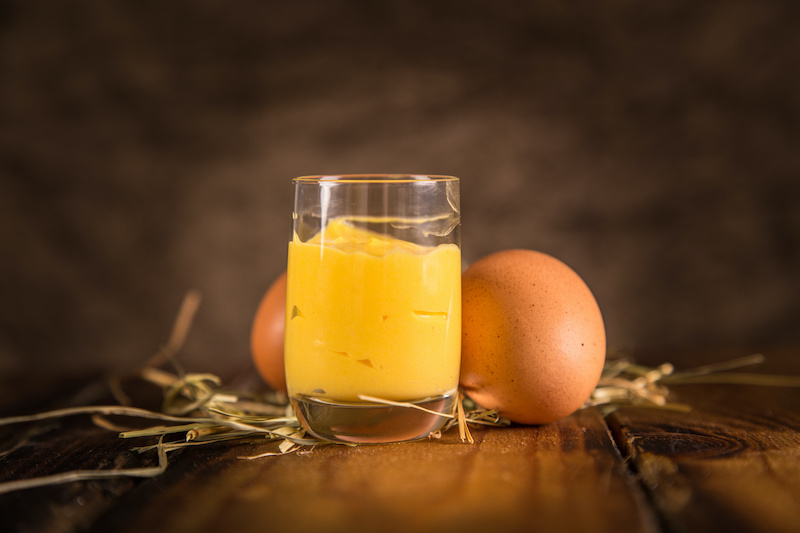 If there were a gluttons' paradise, zabaglione would surely have a leading role.
Because? First of all because zabaglione is one of the most exquisite spoon desserts in the world, but if this were not enough there is more: it is also an incredibly versatile dessert of which there are countless variations.
The traditional recipe of zabaglione: the inevitable ingredients
Eggnog has several centuries of life but an incredibly modern taste.
There are those who claim he was born in Turin, others in Venice … Like all great myths, of cooking but not only, the legends about its origin are wasted but of one thing you can be sure: it will never go out of style!
The classic recipe for zabaglione includes a few simple ingredients and, for this reason, its goodness derives from the quality of the raw materials: fresh eggs, sugar and a fortified wine.
Cooking zabaglione is not difficult: just pay attention to the temperatures, cook the eggs with sugar in a bain-marie to get the cream to around 80 ° and then cool it quickly, always stirring.
Eggnog with coffee, chocolate, limoncello or without liqueur? Choose your favorite!
If the institutions are respected, it is also true that they evolve over time and eggnog is no exception. In fact, numerous variations have been added to the traditional recipe, also suitable for children.
For a non-alcoholic zabaglione you can replace the fortified wine with coffee or milk, perhaps flavoring it with vanilla and nutmeg.
If, on the other hand, you love the touch of aroma that the liqueur gives to the zabaglione cream, you can unleash your imagination. Instead of Marsala or Vin Santo, in fact, it is possible to use aromatic spirits such as Limoncello, Amaretto or Sambuca and then garnish the dessert bowls with citrus zest, crumbled biscuits or some coffee beans.
Last but not least, the chocolate zabaglione. To the classic preparation, add dark chocolate, always melted in a bain-marie, and get ready for an experience of indulgence without limits.
RivaReno zabaglione ice cream with Marsala Vergine Soleras
Among the liqueur wines of Sicily, Marsala is the most suitable for preparing the traditional version of the zabaglione cream, and for our ice cream we wanted the best of all.
We therefore chose the Marsala Vergine Soleras from the Pellegrino cellars, born in 1880 and experts in Sicilian vines.
This is why the daily fresh zabaglione ice cream combines a unique texture and an intense flavor with an incredible scent, which arises during the fermentation of the grapes and the aging of this delicious precious Marsala.