Saffron: a spice against depression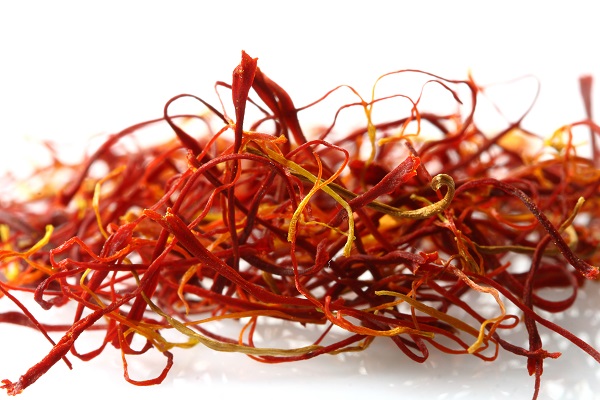 Saffron is now the protagonist of some of the most delicious recipes of traditional and contemporary cuisine. Since ancient times, this fine spice is famous for its aroma, its scent and its colours, but also for the exceptional and unsuspected therapeutic properties, for example on the nervous system responsible for the mood. According to a study of 2005, saffron spice has the same effects on people affected by mild to moderate depression as antidepressant drugs. If we join caramelized sesame seeds for the preparation of a delicious gelato, then happiness is definitely guaranteed.
Saffron and gelato: are natural dopaminergics
At RivaReno, we know that gelato, produced according to tradition, is certainly one of the most important recipes of happiness. The intense and velvety taste and the natural colours of these delicacies are a pleasure for the eyes and palates, thanks to the daily fresh ingredients and the constant search for new combinations, able to satisfy any desire for goodness. A delicate and refined recipe from our laboratory is the saffron gelato with caramelized sesame seeds, whose creamy taste and natural yellow colour are working as natural dopaminergics, able to give that feeling of satisfaction and gratification that make us happier.
Gelato and desserts with saffron
Our saffron gelato with caramelized sesame seeds is a tasty alternative to chase away the anxiety and indulge in a moment of pure pleasure. This unusual combination is able to amaze the palate with an original, inimitable taste and with new and intense sensations.
Desserts with saffron are not new in the Italian culinary tradition, but in our gelato laboratory, this fine spice finds its starring space in a new and original taste, accompanied by precious raw materials, carefully selected by our gelato artisan.
A touch of goodness with sesame seeds
In our saffron gelato we added the goodness of caramelized sesame seeds, whose contact with the palate brings to mind traditional recipes, when the desserts were prepared with few ingredients and melted sugar, whose scent flooded the houses.
To chase away the bad thoughts, come and try our RivaReno saffron gelato with sesame seeds, it will be like returning children, enjoying a sweet serenity on a hot summer day.