Grand Marnier, a splendid after dinner cordial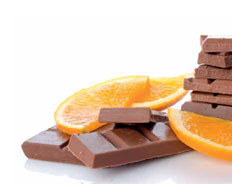 Grand Marnier is one of the most popular and appreciated liqueurs in the world. The citrus scent, the amber color and the distinguished curvature of its vintage bottle are unique, elevating its status as a world famous digestive. Whether enjoyed on its own or used for desserts it is always a welcome addition.
An after-dinner cordial from an exceptional recipe
Grand Marnier is recognized as an exquisitely sought-after cordial. Its recipe is remarkably unique as it does not contain any added herbs or spices. The only ingredients are water, sugar, alcohol and cognac. Aside from, of course, the peel of bitter oranges. It is the simplicity and excellence of the ingredients that make it so special. With a color so intense you might imagine that caramel is added, but there is not! The secret is only the quality of the barrels for the aging of Cognac.
A short journey among the most famous French liqueurs
Among the finest of French liqueurs it is not only Grand Marnier that stands out. If we were to compile a history we would definitely begin with Armagnac, but if we were to quote the most famous we could only name Cointreau. If we wanted something exotic? Then we would rely on the anise and cinnamon notes of Pastis. Perhaps, however, the most unusual of all is Pineau des Charentes, which is said have been discovered by mistake. Legend has it that back in 1589 a winemaker mistakenly poured the must into a cask of cognac. Thinking he had created a mess, the cask was forgotten for some years and only then had it the opportunity to ferment until it reached its signature flavor and consistency.
Why we chose Grand Marnier for our orange chocolate
Of course, everyone knows that orange and chocolate are a delicious pairing, but RivaReno's master craftsmen wanted to try something more courageous. Our delicious orange chocolate flavor is the passionate embrace between orange paste, candied orange peel and Grand Marnier. The precious exotic variety of Citrus Bigaradia bitter oranges with which this liqueur is obtained is rich in natural oils derived from the peel which – to maintain the maximum of its flavor – is made to slowly dry under the Caribbean sun. An explosive taste that finds its perfect union in the depths of rich chocolate.