Hazelnut sweets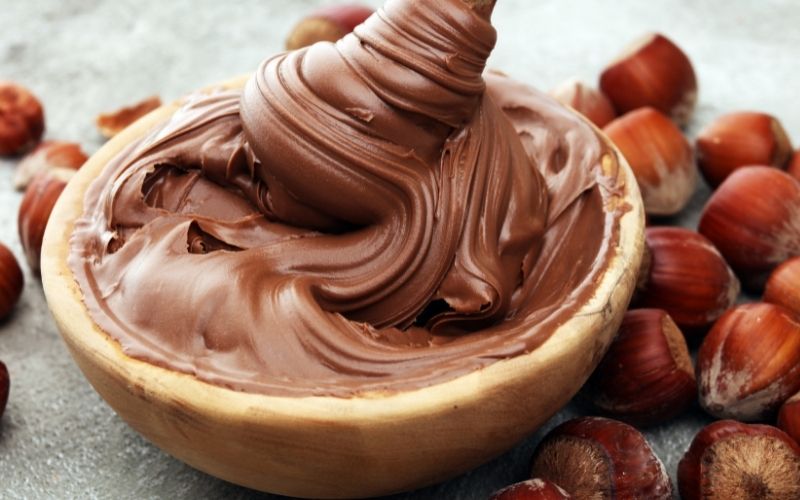 In Ancient Rome, giving a hazelnut plant as a gift meant wishing happiness and, in fact, the unmistakable flavor and multiple properties of hazelnuts are a panacea for the body and mood!
What to say, then, about hazelnut desserts? Everyone likes them, also because they can really make them for all tastes: goodness in the spoon, crunchy or fluffy … And, since the hazelnut season has just begun, there is no better time to experiment with all the recipes!
Shortcrust pastry with hazelnuts: a delicious base for pies and biscuits
The shortcrust pastry with hazelnuts is the ideal base for numerous preparations and is able to transform even the simplest biscuit into a real gourmet delight: just add 100g of hazelnuts every 200g of flour to the dough and you're done.
If, however, you want to make truly exquisite hazelnut pastries to offer to your guests, you can create traditional delicacies such as baci di dama, or replace the chocolate that combines the biscuits with pistachio, almond or gianduia cream.
But the shortcrust pastry with hazelnuts is also excellent for pies.
If you are a lover of jam we recommend pairing it with that of figs or raspberries, but if you prefer more delicious recipes you can fill the fragrant shortcrust pastry with simple or cocoa custard and then sprinkle the surface with coarsely chopped toasted hazelnuts.
Soft hazelnut cakes, crunchy and other delights
Hazelnuts, however, also lend themselves to enriching doughs and fillings with classic desserts such as margherita cake, apple strudel or to make irresistible snacks such as crunchy.
Just the crunchy, which combines the bitter-sweet taste of caramel with the toasted one of hazelnuts, then, can be an inspiration for delicious spoon desserts. Just chop a little and sprinkle it on a cup of mascarpone cream or create a kind of tiramisu by alternating the layers, perhaps with a base of sponge cake.
RivaReno hazelnut ice cream: a timeless and daily fresh classic
When it comes to hazelnuts, however, one of the most popular desserts is undoubtedly ice cream.
Hazelnut ice cream has a soft taste, which never tires and brings us back to childhood.
In our laboratories we carefully choose the finest Italian hazelnuts because we love genuine ice cream and we are sure that exceptional results can be achieved with excellent raw materials.
Hazelnut ice cream goes well with all classic creams, but we also recommend trying it with our specialty Saffron with crunchy sesame: it will amaze you!