Ice cream flavors: the combinations to try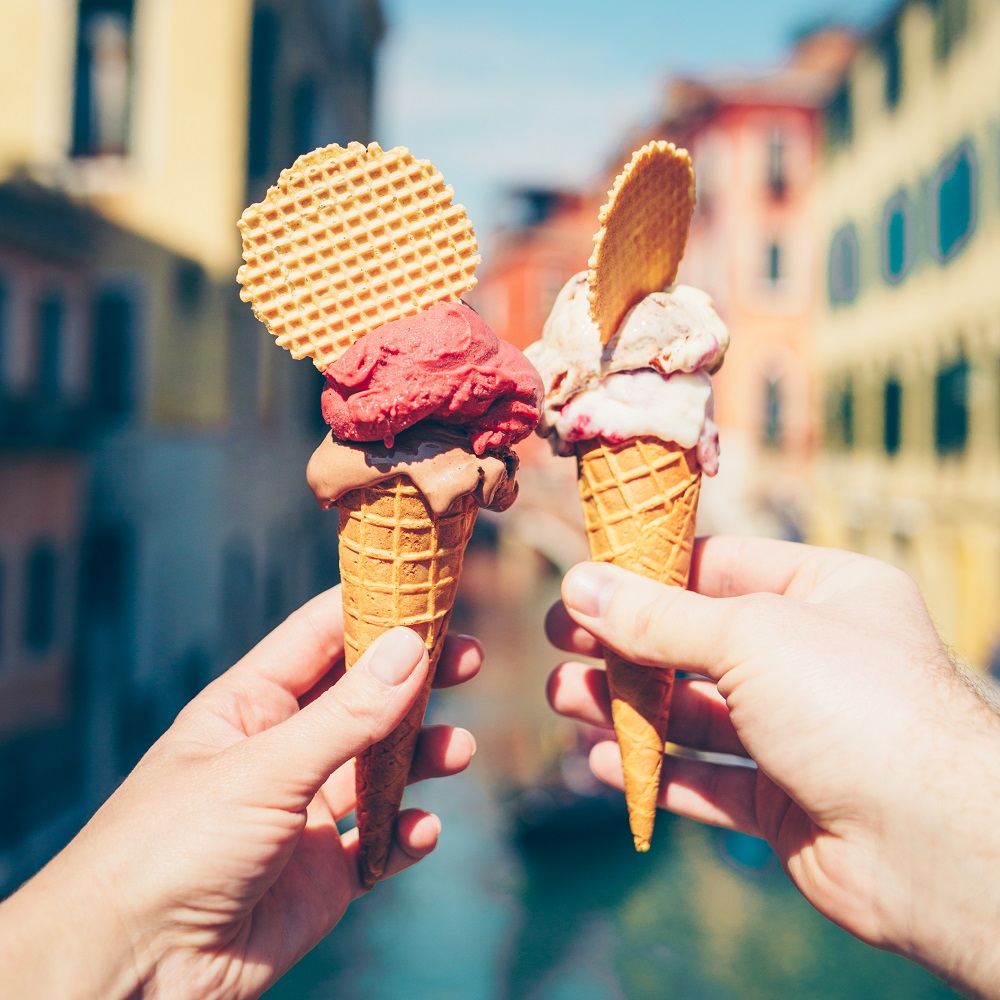 For ice cream lovers, going to an ice cream parlor is a bit like entering the Land of Toys: who has never felt lost in front of the wide range of choice and then take refuge in the most classic flavors to be on the safe side? Today we give you some tips to be more daring with ice cream flavors and create mouth-watering combinations!
How to guess the combinations of ice cream
To always be on the safe side, and be sure to hit the ice cream combinations, a first rule to follow is to never mix fruit flavors with cream flavors, with the exception of chocolate and fiordilatte, which are fairly neutral and can therefore be combined as desired. A striking example is chocolate and orange, or chocolate and mint ice cream. This latter is often called After Eight in honor of the mint chocolate brand, which as far as simple combinations are concerned has become a "classic", easy to find in many ice cream parlors.
Another rule to follow to find perfect combinations is to always balance the flavors, that is balancing a sweet flavor with a sour one: that's why lemon and strawberry go so well together and are among the most popular flavors in summer!
The best combinations of ice cream according to RivaReno
As for mint and chocolate, which in RivaReno ice cream parlors is called Stracciata Mint, the best combinations of ice cream flavors are often transformed into unique and innovative flavors, which depart from classic and fruit flavors to surprise the palate of those who taste them! For instance, not to me missed is the Saffron and Sesame flavor, prepared by RivaReno with real saffron pistils combined with caramelized sesame, for a refined and delicate flavor that will surprise you with every teaspoon. The Coconut and Passion Fruit flavors are also to be tried together: the sweetness of the coconut will be dampened by the acid taste of the passion fruit, for a fresh and thirst-quenching ice cream that will make your mind travel to some distant exotic destinations!