The properties of raisins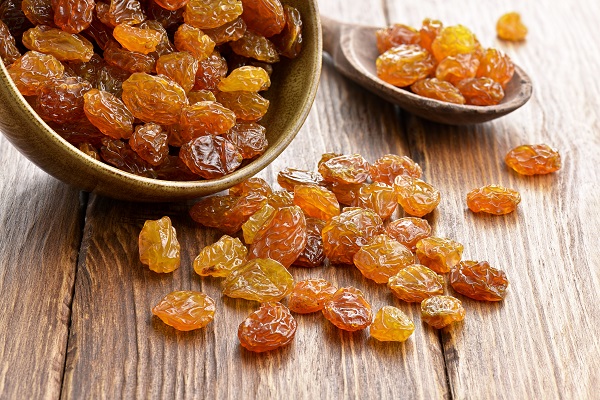 Raisins are an antioxidant and anti-inflammatory food. For good reason, they are considered to be one of the healthiest snacks available. The properties of raisins mainly result from their being rich in potassium, fibre, iron and calcium, which help to keep the body fit and healthy. RivaReno combines this exceptional food with egg custard and sweet Zibibbo wine from the Pellegrino cellars of Sicily; this gives birth to new flavours that thrill the palate in RivaReno's crema mediterranea, which revisits the exclusive taste of Malaga gelato – a delightful and wholesome treat.
But how are raisins made?
Raisins are a natural and healthy food, which can be eaten by young and old, and is used to give an extra touch of richness to desserts. How are raisins made? The process is fairly simple, so much so that it can even be done at home. First, you need to wash the grapes and dry them well, then hang the bunches up to dry. All this has to be done in a warm and dry place and takes several weeks until the drying process completes. Alternatively, it is possible to dry the individual grapes in less time, by arranging them on a tray and leaving them in the sun. Once dried, the grapes can be kept in a glass container, or in a bag, and used as desired in the kitchen.
Light and healthy treats
Raisins are not only the perfect ingredient for many recipes but can also be enjoyed on their own by everyone who loves light and healthy snacks. These little "natural desserts", hold not only all the natural properties of the fruit, but also a sweet and seductive flavour, capable of satisfying the most demanding palate. Summer or winter, you can enjoy these little gifts of nature, easy to prepare and perfect for a healthy, balanced and tasty diet.
The Malaga gelato recipe, revisited by RivaReno
At RivaReno we use raisins from the Lipari islands, in a reinterpretation of the classic Malaga gelato recipe. In our laboratorio, we combine this exceptional ingredient with egg custard and sweet Zibibbo wine from Pellegrino's Sicilian cellars, for a delicious and wholesome Crema mediterranea– top quality and fresh every day. Come along to our gelato shops and discover RivaReno's classic and speciality gelato's, the results of new and original combinations, for a moment of pure pleasure and goodness.