Liquorice: benefits and contraindications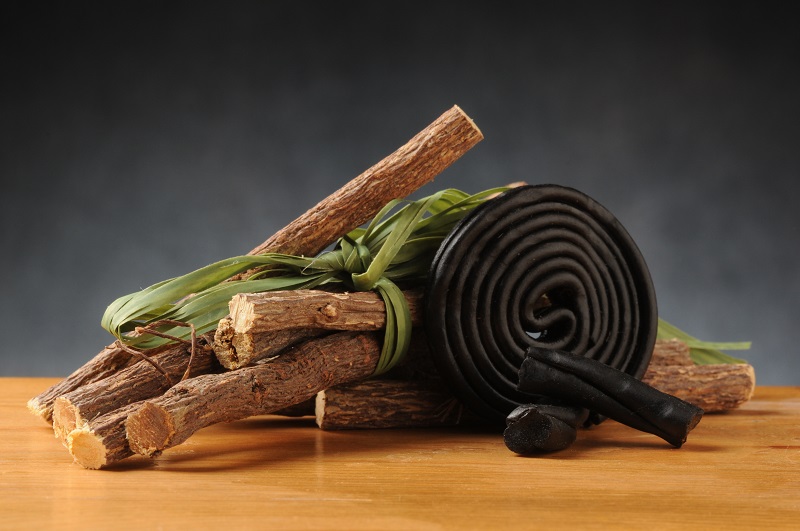 Liquorice yes, liquorice no. In this article you'll find an in-depth analysis of the benefits and contraindications of liquorice, used by RivaReno for one of its ice-cream flavours.
What are the benefits of liquorice for the throat, stomach and liver
Liquorice can be taken in many shapes and variations: as liquor, logs, sticks or candies. Here are some of the benefits of liquorice: it is anti-inflammatory, lenitive and calming, therefore it is very useful if you suffer from wet or a dry cough. It helps fluidify bronchial secretions. It is an excellent disinfectant and clotting agent and therefore a good remedy for the abrasions of the mucosas in the mouth  or gums, it also soothes the irritation of the throat. Further benefits of licorice apply to the stomach and liver, because it helps digest and protect the gastric mucosa.
Contraindications of liquorice
Licorice is not recommended if you suffer from high blood pressure, because it can  increase blood pressure. Facing the contraindications of liquorice is easy: according to physicians, it is better not to consume more than 500 grams per day and avoid eating it for long periods (more than 4/6 weeks). If you overdo, cefalea, astenia, water retention, ademas in the face or ankles, high blood pressure and muscle pain might occur. It is also not advisable if you suffer from kidney insufficiency, diabetes and liver cirrhosis. Obviously, if you consume the right quantities, there is no need to avoid this delicacy!
Liquorice ice-cream by RivaReno
The gelato lab RivaReno has thought of licorice lovers to create a very fresh ice-cream to match its fruit flavours. To make its liquorice ice-cream they use liquorice "Menozzi e De Rosa" from Abruzzi. The best recipes of the italian gelato tradition are skillfully reinterpreted, using only top quality ingredients. Thanks to the creative skills of our ice-cream makers, the liquorice ice-cream has a velvety texture and full-flavoured taste and it is one of a kind.