Pecans and classic walnuts, the differences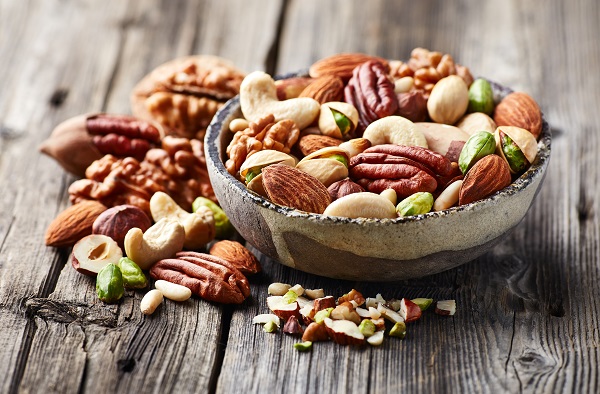 American pecans are slowly asserting themselves on Italian plates: their exotic charm is already expressed in the name, given by Native Americans, and manifests itself in the more elongated form compared to the classical walnut and in the darker colour, tending to the reddish, which suggests a certain mystery about their flavour. How do they taste? And what are the properties of pecans that make them tastier or healthier than Italian walnuts?
Where to find pecans
Now it is not difficult to find pecans: whether they are sold as nuts alone or as an ingredient in exquisite brioches or cakes, they are conquering the most demanding foodies. Thanks to the presence of a less bitter note compared to homegrown walnuts, they are appreciated for the balance they add to recipes: sweets never become cloying or boring, and they are enlivened by a body that maintains definition without crumbling too finely. So you would like to taste pecans, but don't know where to find them? American pecans come from crops grown between Mexico and Texas between October and December, coming in more than 500 varieties – from the eastern, better suited to warm and humid climates; to the western, more resistant to drought.
Pecan properties: nutrients, and stimulants for the mind
The properties of walnuts are similar among the different species found in nature. The high percentage of unsaturated fats and omega-3 contributes to the health of the cardiovascular and nervous systems, preventing obstructions of the arteries and degeneration of the brain cells: walnuts therefore help the body to stay young, by acting as natural antioxidants and anti-inflammatory agents. American pecans in particular, while providing more calories and less group B vitamins, are preferable to classic walnuts because they have a greater amount of protein, which brings a quicker sense of satiety; and fibre, which facilitates digestion.
An ice cream to bite on, with caramelised pecans
The best tips on how to use pecans come straight from North America: in New Orleans, French chefs prepared caramelised pecan pralines and Pecan Pie to celebrate the end-of-year festivities, from Thanksgiving to Christmas.
The RivaReno artisan ice cream laboratories, inspired by the cuisine of North America, have given life to the New York New York gelato. It is an exclusive speciality that comes from the combination of organic Canadian maple syrup and caramelised pecans: a sensory journey that transports you directly to America. Tickle your curiosity about foreign food traditions in RivaReno ice cream parlours!