Saffron as dessert? Yes, thanks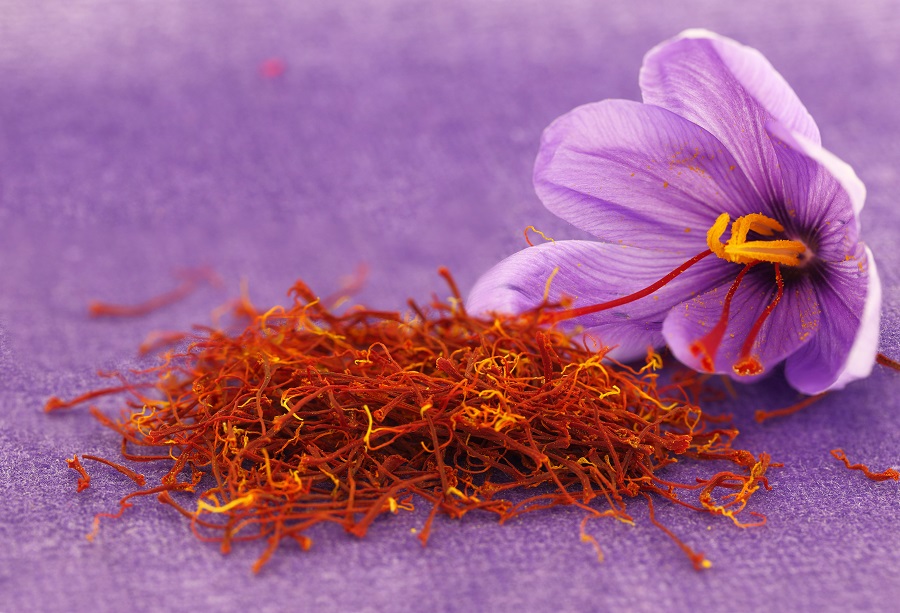 Saffron is considered the red gold of gastronomic culture, the spice par excellence that gives each dish its characteristic intense yellow color and inimitable flavor. Known above all as the main ingredient of the renowned Milanese risotto, saffron can also be used in other contexts such as  in desserts. In this article we try to give you a couple of ideas, if you love to give it a go in the kitchen. If, on the other hand, you like to experiment with new flavors, don't miss the Specialty of Rivareno: our Saffron ice cream with sesame, so special that it was also mentioned by the famous writer Federico Moccia in his 'Tre Volte Te'
Saffron cake
For breakfast or for a snack, it is better to choose homemade desserts with genuine ingredients, and avoid products rich in preservatives or dyes. Try, for example, to prepare a delicious and soft saffron cake.  Simply pour eggs, sugar and then hazelnut or almond flour into the mixer, making sure that the flour has been mixed with baking powder first. To make your cake softer you can add potato starch in addition to the melted butter. Once out of the oven you can dunk it in milk or cappuccino or, why not, fill it with your favorite jam.
Saffron and lemon donut
Do you want a light, spicy and citrusy dessert to recharge your batteries and face the day ahead? Try making the saffron and lemon donut! Lemon goes perfectly with the red gold: a few simple steps will be enough to make this fabulous dessert  and make a great impression! Sift flour, salt, sugar and yeast; separately dilute the lemon juice with water, then add one egg at a time. Gradually incorporate the contents of the bowl with the "powders" into the egg-based mixture; then add the saffron and bake for about 40 minutes at 180 °.
Special flavors: RivaReno sesame saffron ice cream
At RivaReno you can find both classic ice cream flavors (creams or fruit) and more peculiar flavors that are a perfect alchemy between creativity and research. An example is RivaReno's saffron sesame ice cream: a perfect match between the spicy aroma of saffron and the crunchiness and sweetness of caramelized sesame seeds. The result is an explosion  of taste and goodness that caresses the palate.