Sicilian almond paste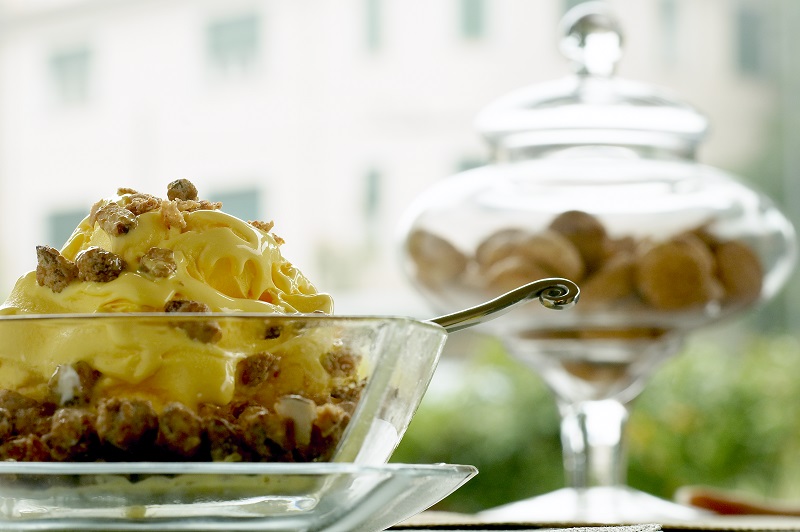 It is known that our country has an unprecedented culinary wealth in both sweet and savoury preparations. There are even some dishes that have become true "emblems" of the region of origin. This is the case of Sicilian almond paste, a delicacy that has become famous not only regionally, but nationally.
Almond paste: the legend of the Sicilian recipe
The legend of the Sicilian recipe for almond paste has its roots in ancient times, towards the end of 1100s. We are in Palermo, at the convent of the Martorana adjacent to the Church of Santa Maria dell'Ammiraglio, whose name is intended as a tribute to the Admiral of King Roger II, George of Antioch. The goodness of the almond paste has always been undisputed, so much so that it is often referred to as "royal" paste, just to allude to the fact that it was so delicious as to be worthy of a king. But how is the almond paste or royal paste commonly used?
One of the most famous preparations for which royal paste is used is Frutta Martorana: these are sweets, made with almond paste, which have the appearance of small fruits. Very widespread also in Calabria (even if with the name of morticeddi), Frutta Martorana has been included in the list of traditional Italian food products (PAT).
An ice cream with almond paste, hazelnuts and macaroons: Contessa
RivaReno has chosen to enclose in an ice cream all the sweetness of the almond paste: Contessa. This taste is then perfectly balanced by the pleasantly bitter note of the macaroons and enriched by the hazelnut paste. Tasting "Contessa" you can enjoy the unmistakable velvety texture of RivaReno gelato, able to caress the palate thanks to its creaminess. What makes this fresh daytime gelato even more special? The addition of delicious and crunchy caramelized almonds!