Spoon desserts made with mascarpone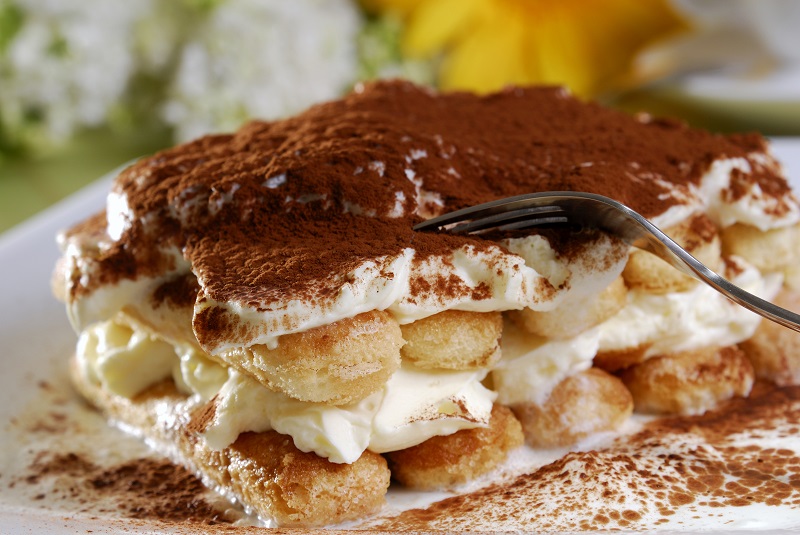 Along with summer comes the desire to eat something refreshing, as well as keeping away from the stove. Yet, why giving up a little dessert? Preparing spoon desserts that do not require baking can, then, be a real game changer: the secret ingredient? Mascarpone.
Let's discover some specialties!
Mascarpone and whipped cream tiramisu: an alternative to the classic version
Tiramisu can actually be prepared in many ways; an alternative to the classic version is that which provides, in addition to mascarpone, the use of cream for a super creamy result! The contrast between the intensity of the coffee and the sweetness of cream and mascarpone creates a perfectly balanced taste.
The recipe to follow is similar to the classic version, except for the whipped cream: after mixing mascarpone, sugar, egg yolks and Marsala wine, you must incorporate the whipped cream. Alternate the mixture between layers of ladyfingers, and here you have it: you'll make the most die-hard dessert lover happy!
Mascarpone and dark chocolate cheesecake
What's more delicious than a mascarpone and chocolate cheesecake? After preparing a base with crumbled biscuits and melted butter, you can think of the filling based on mascarpone and whipped cream: first whip the cream with the help of a mixer and incorporate the mascarpone. Pour the mixture onto the biscuit base and let it rest in the refrigerator for two hours. In the meantime, take care of the ganache: in a saucepan completely melt some pieces of dark chocolate and then wait for it to cool. Take the cheesecake out of the fridge and pour over the melted chocolate. Put everything in the fridge for another two hours and then … dip your spoon into the dessert!
Single portion desserts
Well, if you have no inclination of trying your hand in the kitchen, and you are a lover of mascarpone-based spoon desserts, there is a solution and is called RivaReno.
Among the various delicacies made in the RivaReno workshop, pride of place is single portion desserts, such as those with tiramisu. All RivaReno single portion glasses are sold in elegant transparent cases containing six pieces: what are you waiting for to try them? They are an ideal dessert saver!