The history of the ice cream carts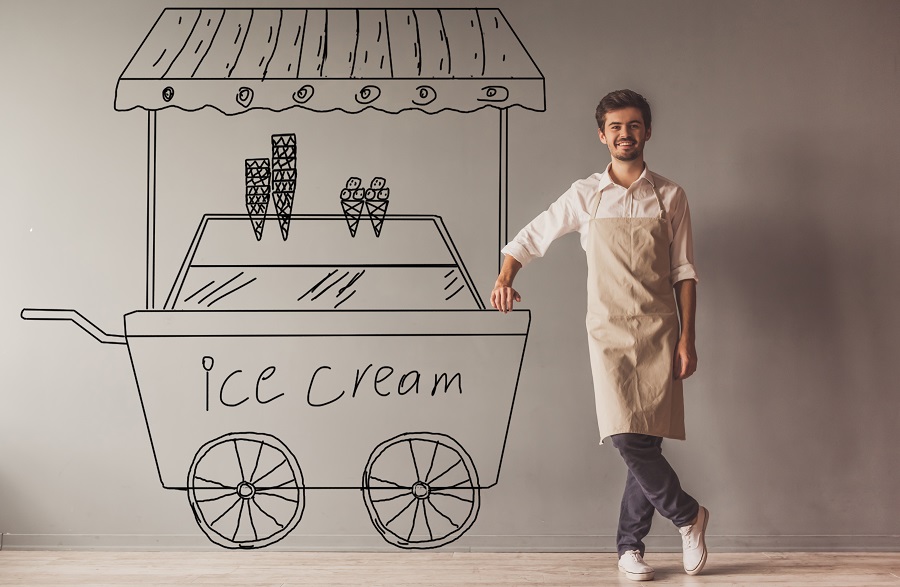 The cart passed by and that man shouted "ice cream", recites a famous Italian song by Lucio Battisti. Yes, Lucio was talking about the ice cream carts, beautiful and absolutely choreographic. Although, not many people know that these carts were born in response to a period of deep economic hardship, so much so that it was referred as the "Great Depression".
The Great Depression in Italy
The term "Great Depression" refers to the well known economic crisis of the nineteenth century, initiated in Austria and then spread throughout Europe and America.
But how did it all start? Following an unstoppable fire-sale of stocks on the Vienna stock exchange in 1873: the greatest fear of investors was to lose all their savings. A few months later the US was violently shaken by the collapse of the New York bank Jay Cooke & Company; it was the beginning of the end: in a short time a wave of fear spread over the United States and, thereafter, over the other industrialized countries. The Great Depression also made itself felt in Italy with disastrous consequences: poor monetary circulation, excessive overproduction in relation to demand, high unemployment rate and layoffs. Obviously all this, as we will see, resulted in the invention of new occupations to earn a living.
Birth of the walking ice cream cart
Tradition has it that the birth of the itinerant ice cream cart in Italy dates back to the late 1800s. Some families from Belluno, the Pampanin, the Bortolot and the Sagui came up with the idea to start pushing by hand wooden carts, with a tin-plated metal chamber, filled with ice and brine, in which the ice cream containers were immersed.
With the passage of time, ice cream sellers multiplied: it is possible to distinguish between ice cream makers, who opened premises and advertised their products by sending boys with their carts on the street, and cold food retailers.
Today it is certainly less common to spot ice cream carts on the street, but it is still possible to enjoy genuine good ice cream, prepared with fresh and seasonal ingredients.
RivaReno ice cream parlors offer their customers fresh ice creams, made daily, and served at slightly higher temperatures than normal: thus, your palate will not be anesthetized by the cold and will be able to enjoy the ice cream velvety goodness.