The most popular Italian desserts abroad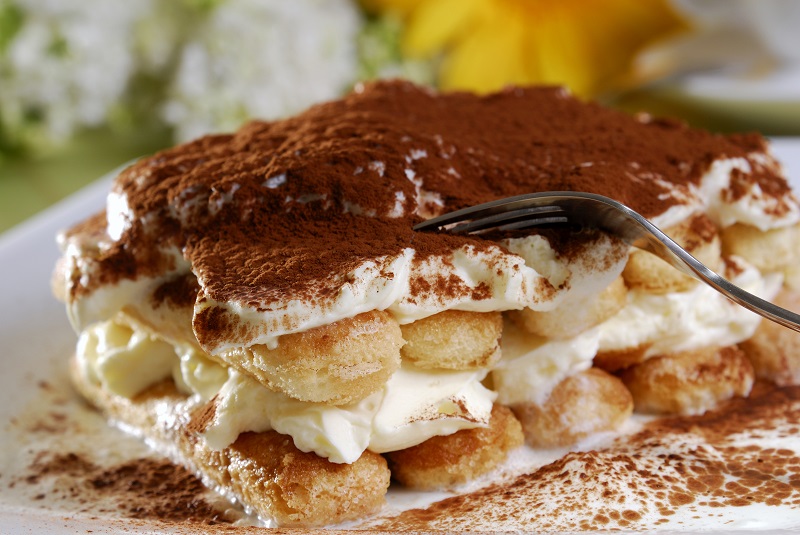 In every area, "Made in Italy" means high quality, and our pastry tradition is certainly no exception: Italian desserts make the whole world mouth-watering!
Cakes, biscuits, chocolates and spoon desserts: everyone appreciates the infinite variety and unmistakable taste of our desserts.
So much so that 2019 was a record year: the export of our traditional sweets increased by more than 10%.
Small and large Italian desserts, famous all over the world
There are many Italian desserts that enter the rankings of the most popular desserts: from panna cotta to cassata, from babà to zuppa inglese.
In Anglo-Saxon countries, some specialties are so popular that the adjective Italian means distinctive from the more common types.
Cases in point are: the ice cream, which becomes Italian ice cream and amaretti biscuits, also known in England by the name of Italian biscuits.
And then famous chocolates such as gianduiotto or pastries that have made the tradition of small local delicacies famous: Neapolitan sfogliatelle and Sicilian cannoli, above all.
However, it is among the spoon desserts that the world champion of popularity hides, the Italian dessert whose name is universally known as a synonym of gluttony: his majesty, Tiramisu.
Tiramisu: the most loved Italian dessert in the world
Will the velvety texture of the mascarpone cream, the sweetness of the ladyfingers or the unmistakable aroma of the coffee enchant gourmands from all over the world?
The truth is, probably, that the unsurpassed goodness of Tiramisu lies in the harmony that only the combination of these ingredients can create, together with a sprinkle of cocoa.
Very proud of being the homeland of this dessert, which is a genuine national pride, every year the Venetians organize the Tiramisù World Cup: a challenge dedicated to non-professionals.
And that's not all, March 21, as well as being the first day of spring, is also Tiramisu Day.
RivaReno ice cream with Tiramisu
At RivaReno, however, we are not happy with one day a year dedicated to Tiramisu.
We celebrate the dessert that is the symbol of Italy worldwide every day with one of our freshly made specialties.
The velvety texture and the temperature at which we serve our Tiramisu ice cream enhance the flavors of each single ingredient.
A real explosion of flavors that alternates layers of mascarpone with coffee and wet sponge cake with another flagship of our tradition: Italian espresso.