What is ginger good for?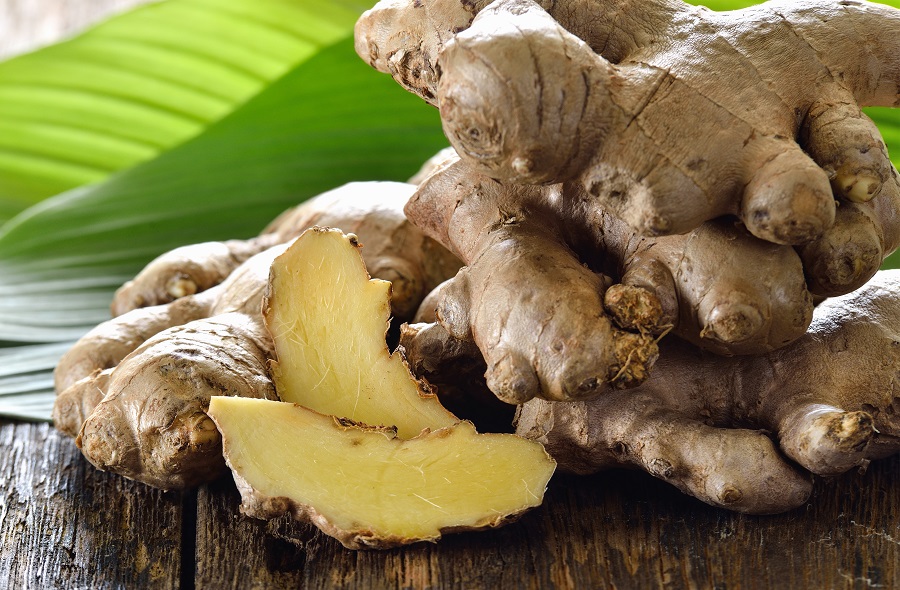 Without a doubt, ginger is an ingredient that is becoming more and more popular, in our kitchens too. The increase in popularity is certainly due to the fascination that the exotic flavor of this spice exerts on all gourmets, but also due to the fact that ginger is good for you and has many healthy properties for the body. This root, with a refreshing and spicy flavor, in fact, not only gives a special touch even to the simplest dish, but it also contributes to keep one healthy. So let's find out what ginger is good for.
The properties of ginger
Oriental medicines, the Chinese one above all, have always made use of ginger roots for the  treatment of many dysfunctions and for maintaining a healthy and fit body. The properties of ginger, in fact, are numerous. Its stimulating function of the immune system is well known, it is valuable for the prevention of seasonal ills, but it is also good to remember that ginger facilitates digestion, it is a pain reliever and an anti-inflammatory, and helps fighting the ailments due to slight food intolerances. To get the maximum benefits, we recommend that you buy fresh ginger roots and use them immediately, or chop them and freeze them in single portions, perhaps in an ice cube tray.
Recipes with ginger: there is more than herbal teas
Eating a piece of root and using it sliced ​​to make a decoction or herbal tea is certainly the most suitable method of taking ginger to relieve a sore throat or beat nausea. But when we are fine and want to stay healthy without sacrificing the taste buds, there are many recipes to which we can add this ingredient with a strong flavor. Fresh ginger, for example, is fantastic for marinating fish and white meats, grated over a plate of simple noodles with butter and lemon or added to the mixture of a homemade carrot cake. Or we can let ourselves be overcome by candied ginger: a real bon bon all goodness and health.
RivaReno's fresh ginger ice cream of the day
We went to the Fiji Islands to find the most suitable ginger to create a truly delicious sorbet and we used it both fresh and glazed to balance the dominant notes of its intense flavor. In fact, in our ginger ice cream you will also find candied bits that give a sweet note and the pleasure of a truly surprising consistency with every scoop.